Regulator rebuild was fairly easy, here are some more pic's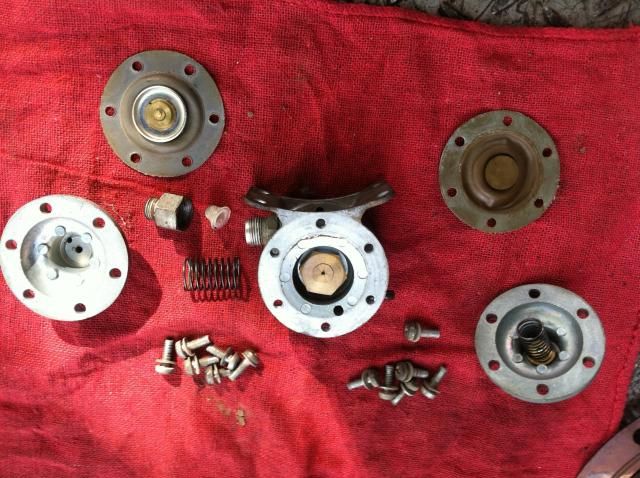 Regulator internals.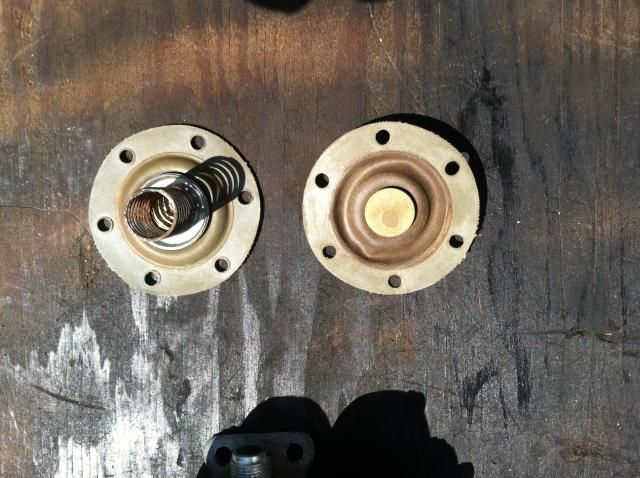 The center of the 2 diaphrams differ, one has a rubber seal(seats on back of flow valve) and a smooth flat center(valve pin side).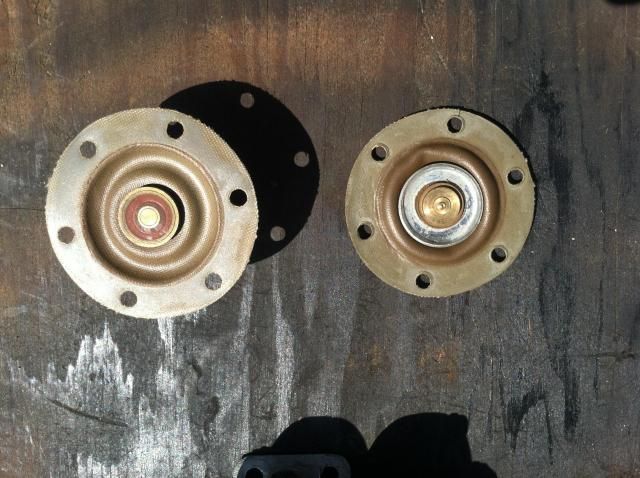 I ended up grinding off the nub on the back side, then supported the assembly on a socket and drove out the front part.
After locating a couple of good used larger pump diaphrams , I traced the originals onto the new material, punched the holes, re assembled and re swedged the centers first with a punch and in the pin center with a pointed punch and trimmed off the excess after re assembling the regulator.
Here is a picture of the unit running.