Hi All
I have two Haflingers for sale. I will post pictures but they are in storage at a friends so it may be a week or so before I can.
I have had these two for years and to be honest they are the best ones I have ever seen. I have had 7 Haflingers in total and these were the two I was going to keep (I get married in 4 weeks so my priorities have changed a bit). These two are in unmolested condition.
The first is a 1970 SWB all original in excellent condition with no rust. I bought this from the snowfields in Victoria off an 80 year old bloke who had it since 1978 he used to use it for picking blackberries with his wife at a holiday home. He was the second owner and it was garaged the whole time. It has around 1900 hours on it has four doors and seats, the canvas is on the doors and the original canvas top is present! Faded but still functional. I have had the engine rebuilt (it is still out) with rebore, new pistons, new camshaft heads rebuilt. The chap who did it said there was no wear on the engine at all. I have new clutch and plate, tow bar. I also have a SS Manifold and Muffler for this vehicle, Manifold has Heat exchanger pipes present. I have had all tin powder coated.
The second is a 74 SWB again all original. This one is in excellent condition with rear footwells original too and again no rust. It is a late one with the moulded steering wheel. This vehicle has only 800 hrs on it and a look inside the engine bay reflects this. Sadly this one was owned by a chap with Dementia who took it apart and it never got put back together. This one comes with four doors with canvas an excellent LWB canopy and seats. Also long sideboards that can be cut down to make short sides for a 4 door. Again tow bar. I had custom SS Manifolds and Mufflers made for both vehicles and this one is fitted the Manifolds have the Heat Exchanger pipes present. Rebuilt brakes with SS liners on wheel cylinders and Master. Also relined brake shoes. This vehicle has a Carburettor Manifold pipes present. This vehicle has Laubtec electronic ignition.
I have a great many spares too may to list but bashplates front and rear, 2 steering wheels, a set of Peco Star wide wheels (Plated and Powder Coated Silver) made especially for Haflingers by Melbourne Wheel Works. Lots of wheels (some powder coated), 5 brand new tyres from Austria. 5 tyres for the wide wheels with loads of tread. A complete Australian made Canopy and Frame and Doors (discussed on this forum a while ago) in excellent nick. Spare heads, pistons, Voltage Regulator, Fuel Pumps, Wipers, I have Immaculate Manuals for both vehicles also an Australian Army Manual for Haflingers. Also a load of beautiful Auto Club badges from this period that would look great on these vehicles I have many many spark plugs, spare filters and other consumables. I am remembering this off the top of my head but there will be loads more. Also a spare engine with all bits still on it. New light reflectors and I have a large box of nuts and bolts and other parts that I have had plated. I have a spare voltage regulator cylinder heads, dashboard, full set of new brake/master cylinders. Also boxes of old parts pipes, also rev limiter, spare wiper motor.
I also have a vehicle trailer for a Haflinger which is in good condition and must go.
Like I said loads of stuff here asking price is $15,500 each or the lot for $27,000. Please don't ask to split the parts because I will not consider this and these prices are firm.
I am not sure how best to do this but I will try and do it all in a single post. Here are the two Haflingers together.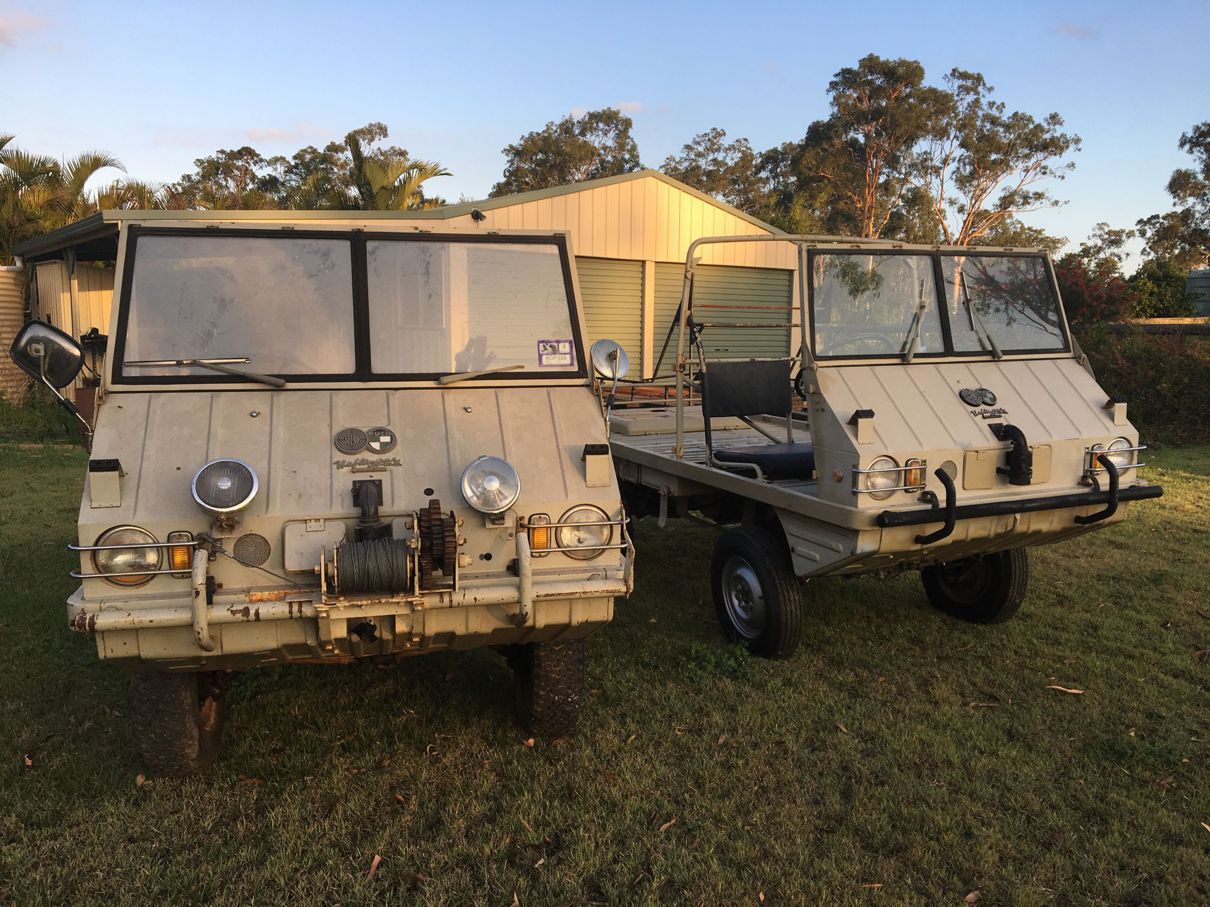 Haflinger 1
I was wrong about this vehicle in my description it only has 1300hrs on it and not 1900 as I described.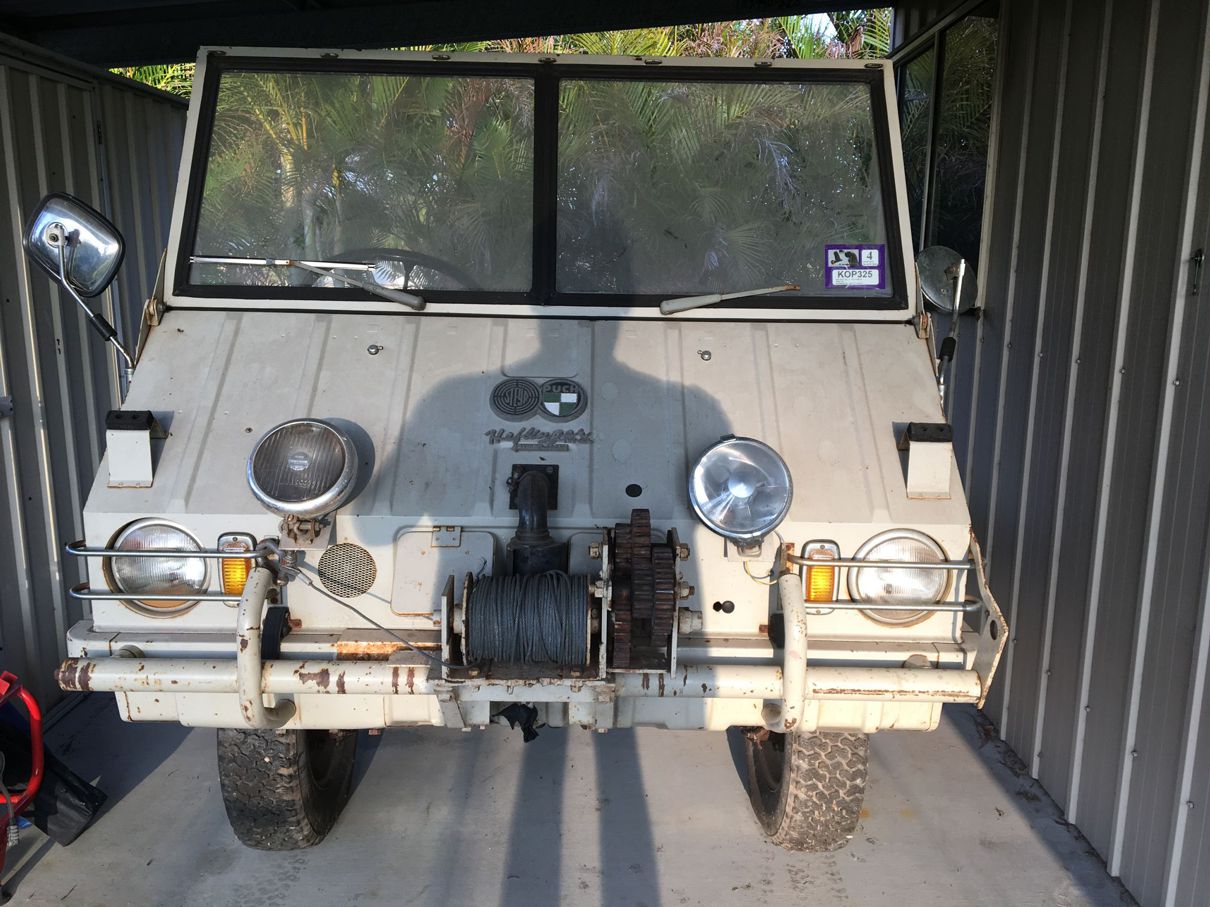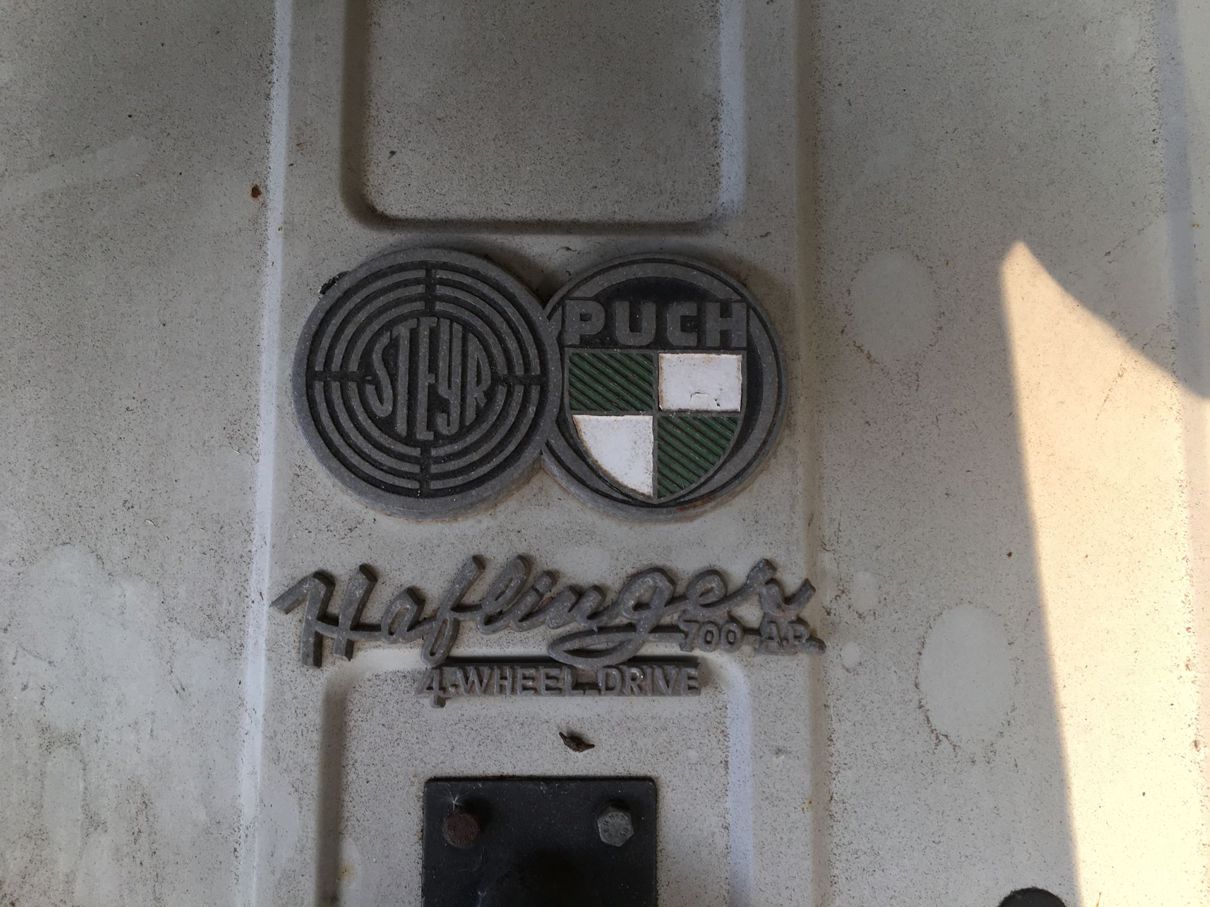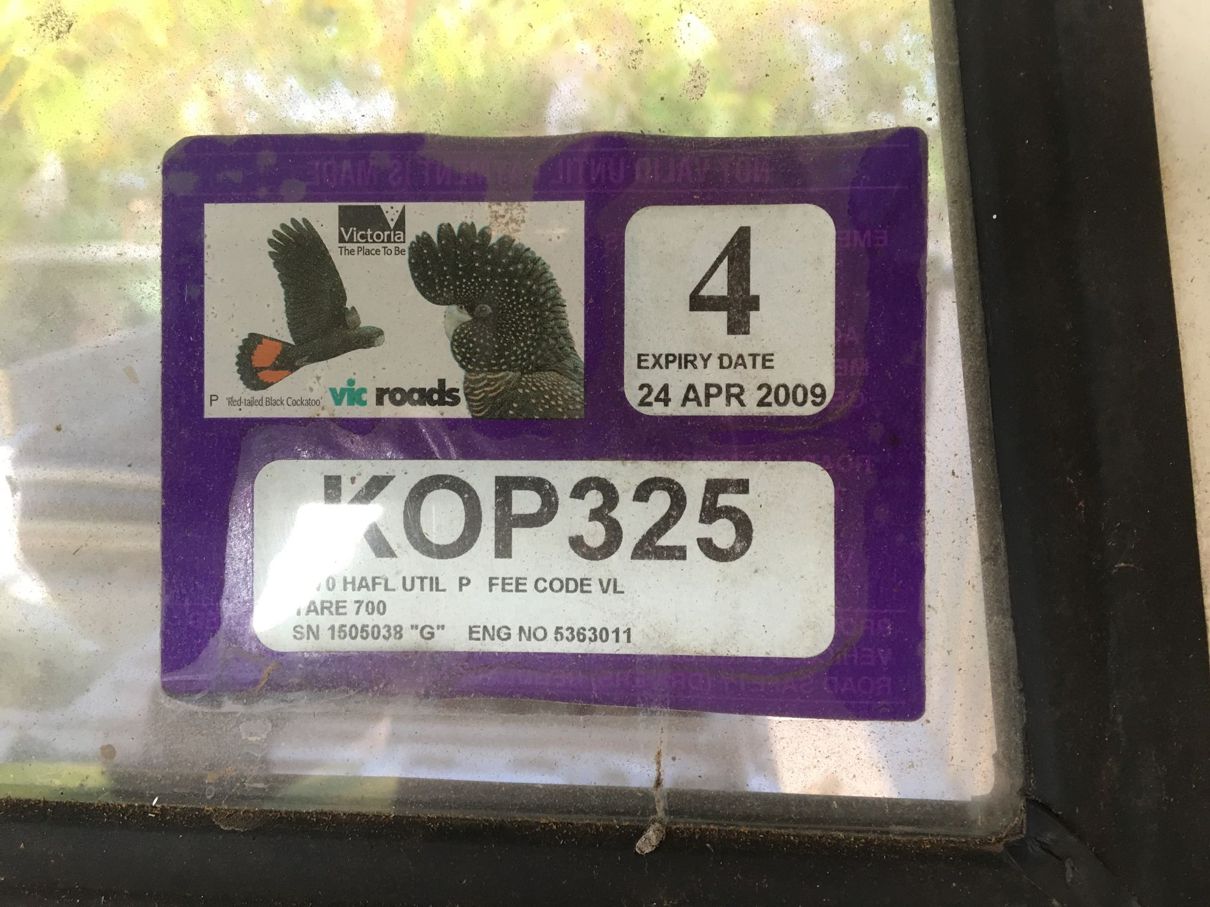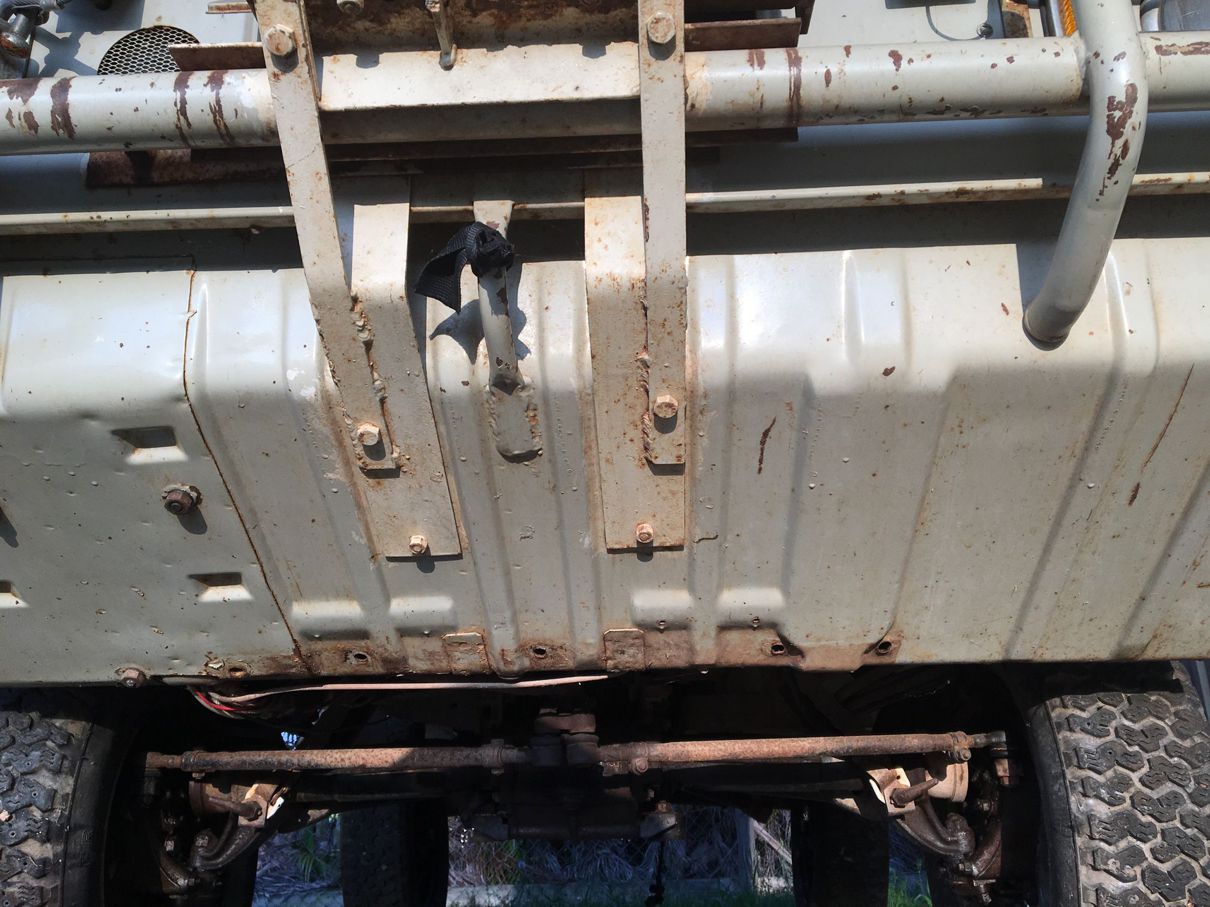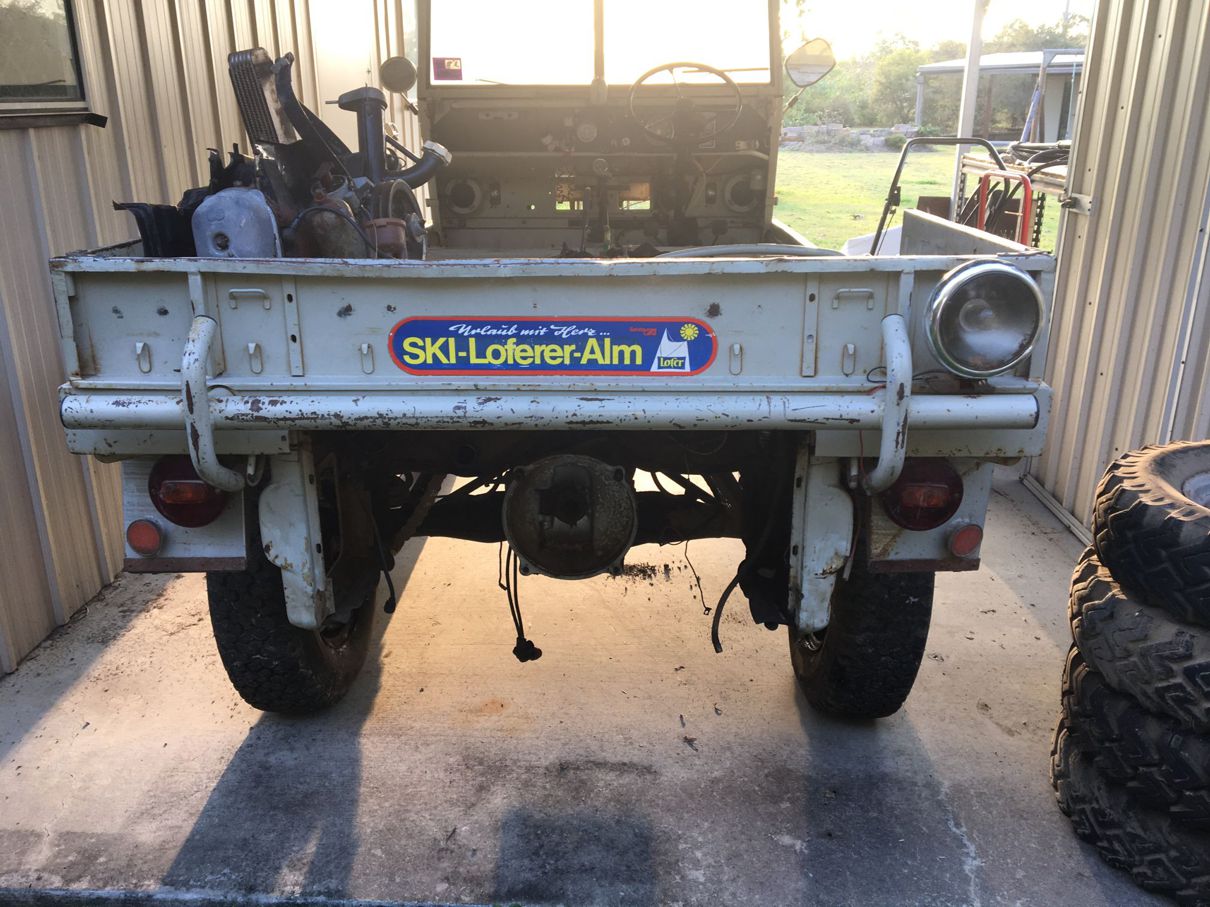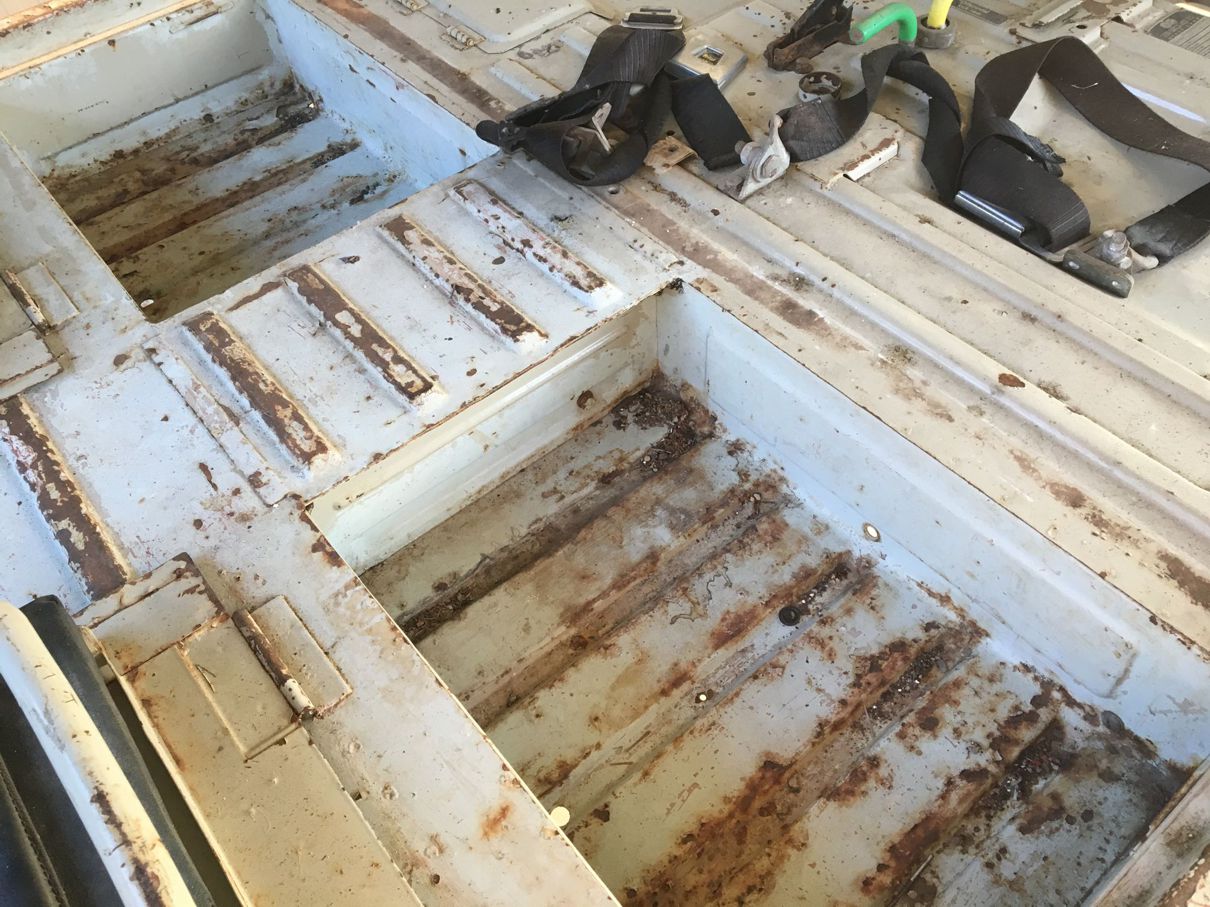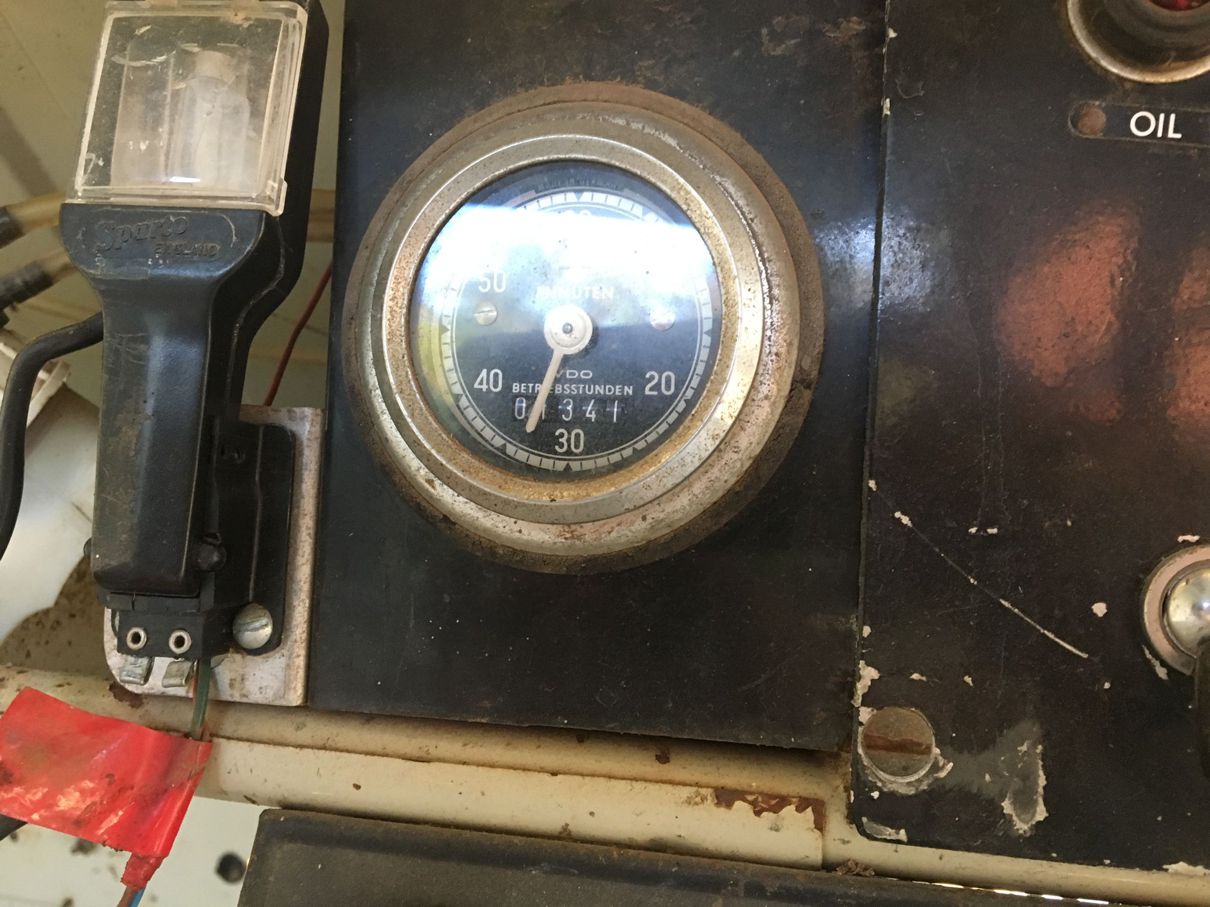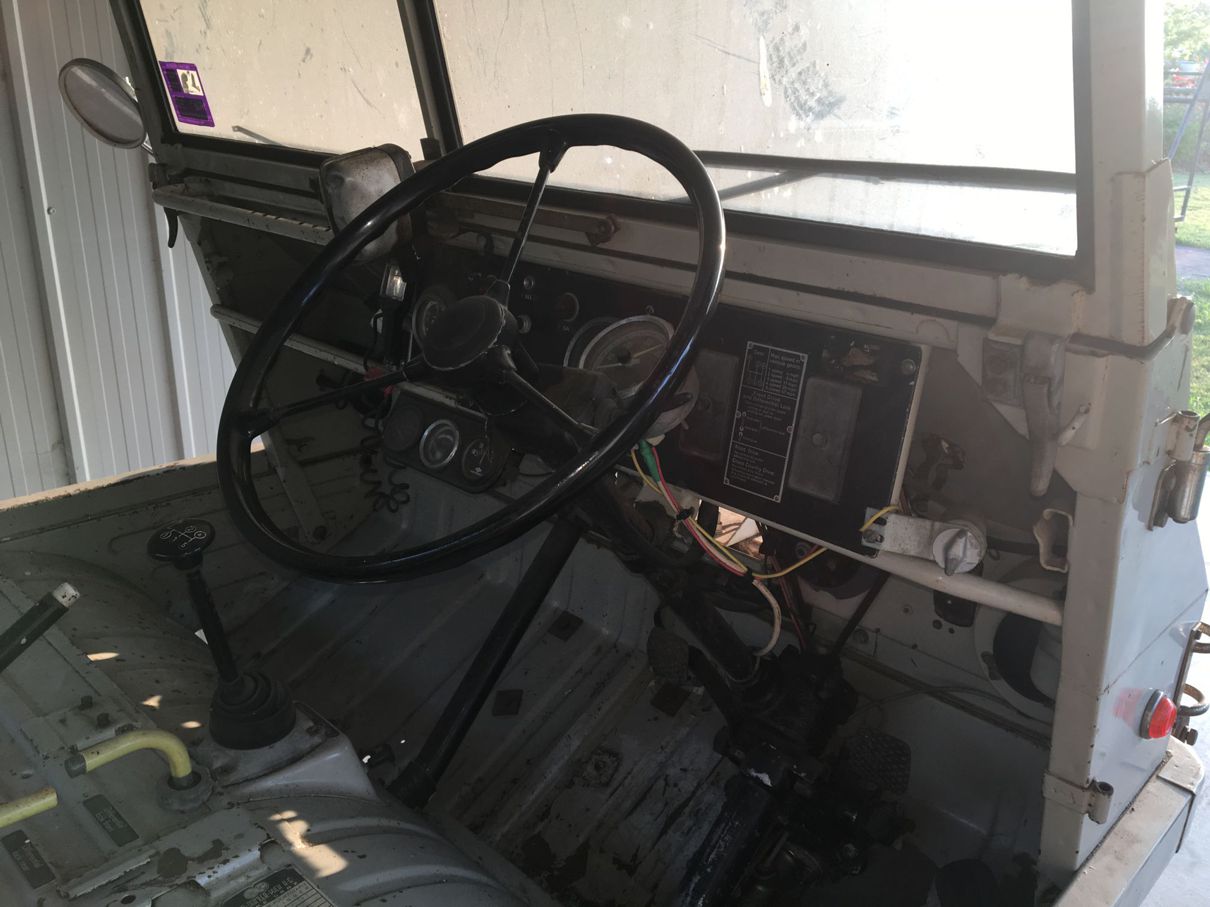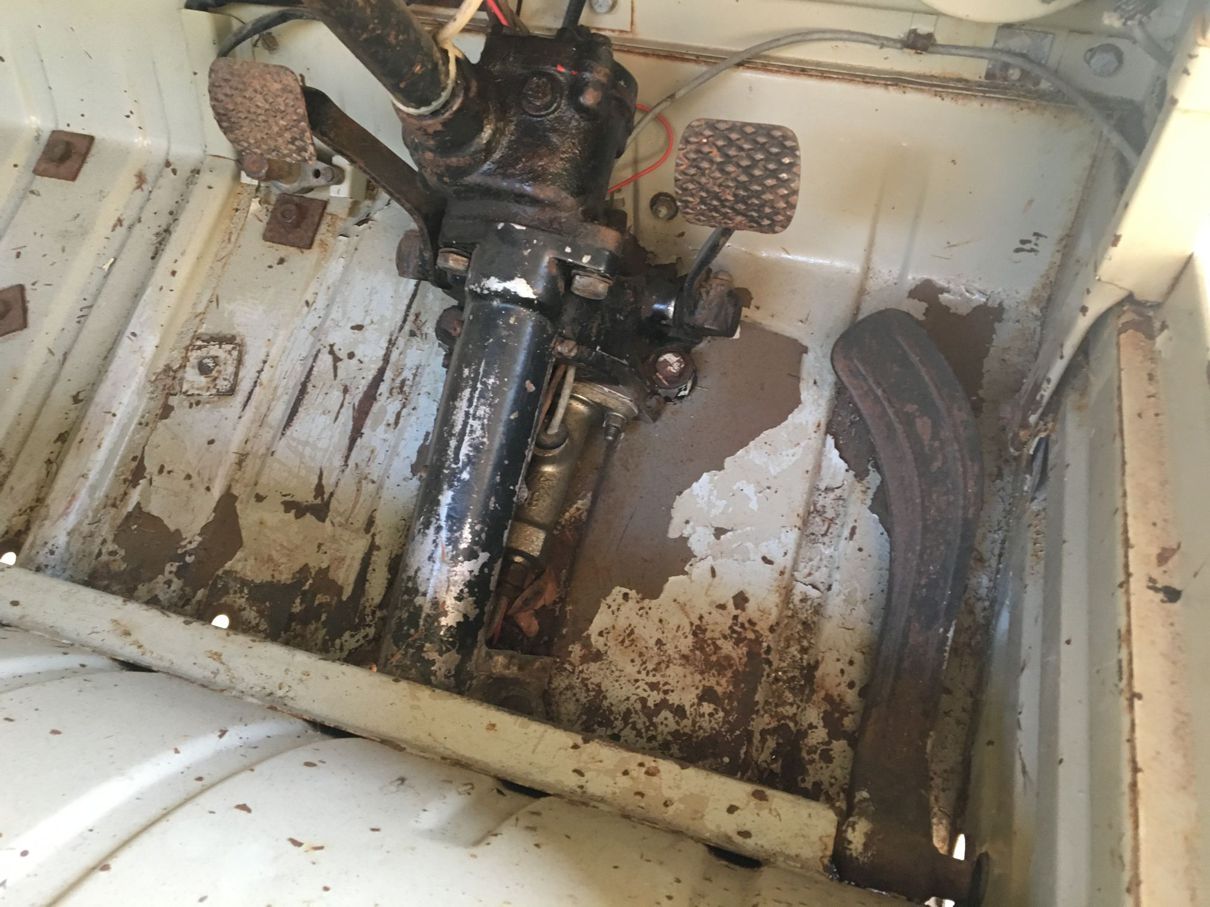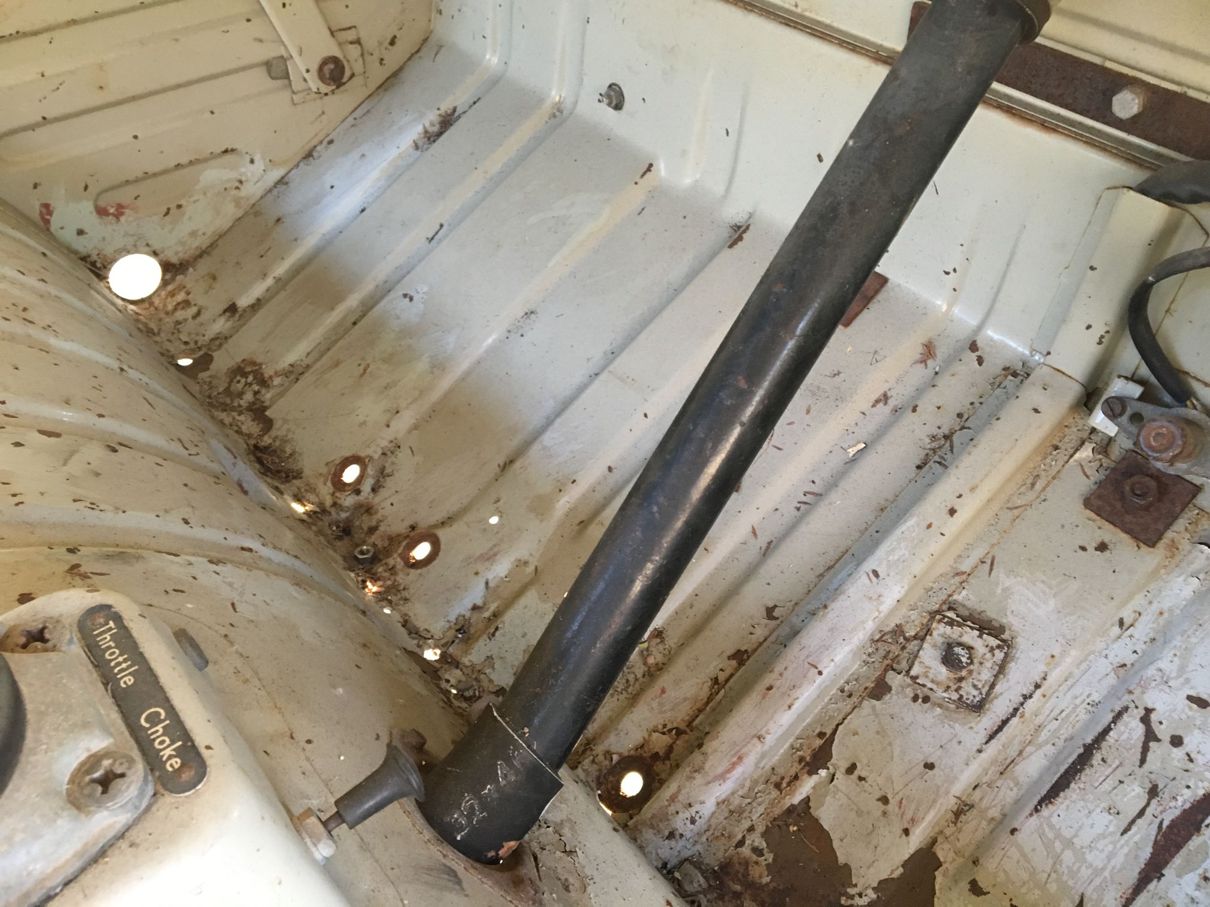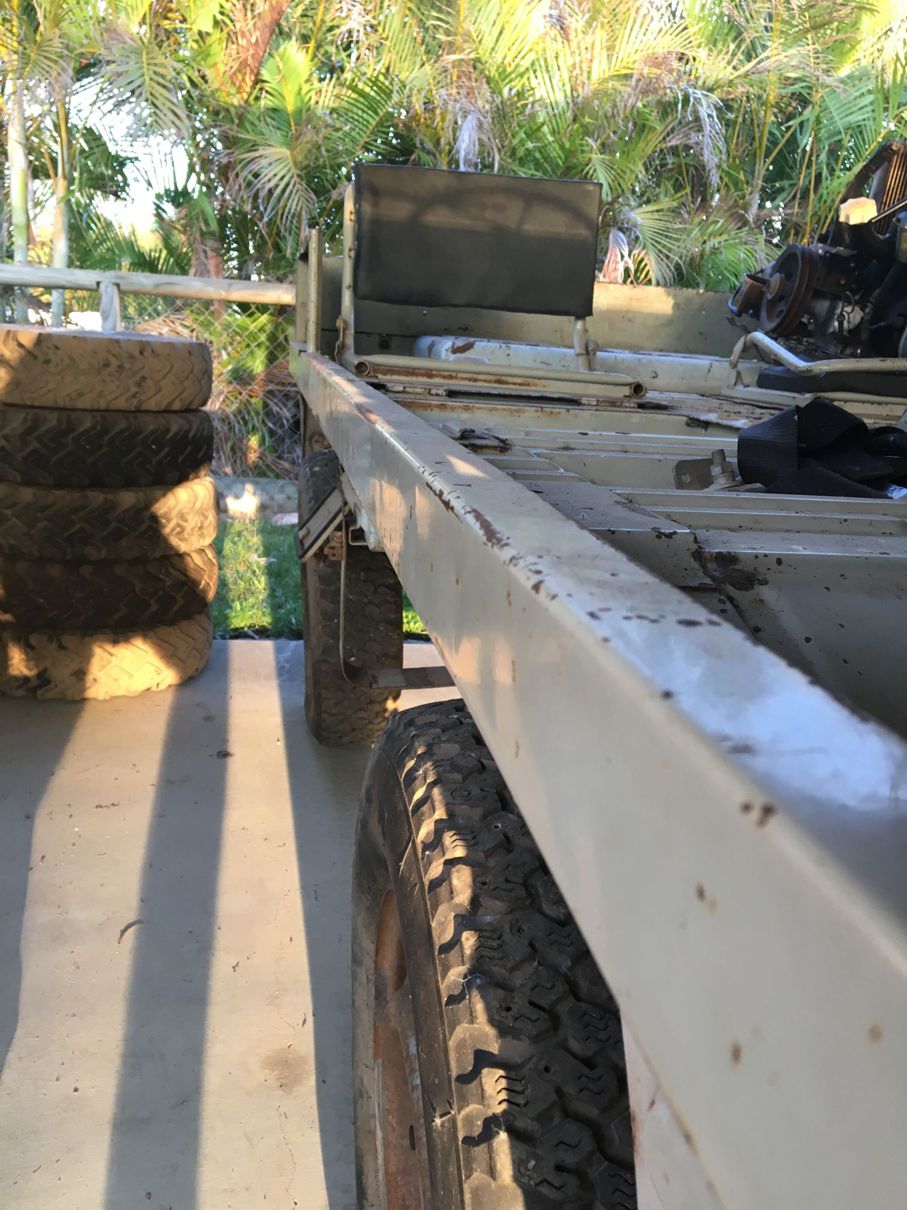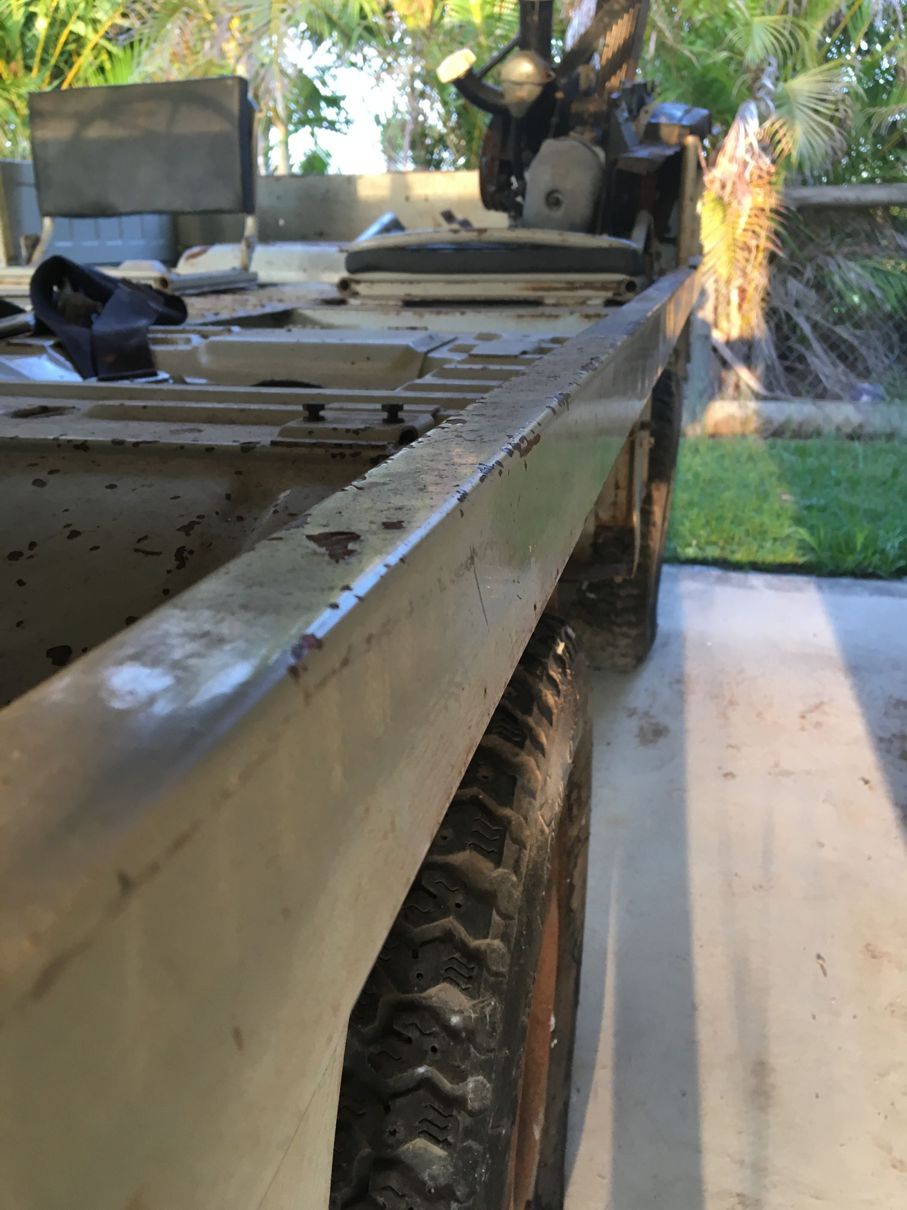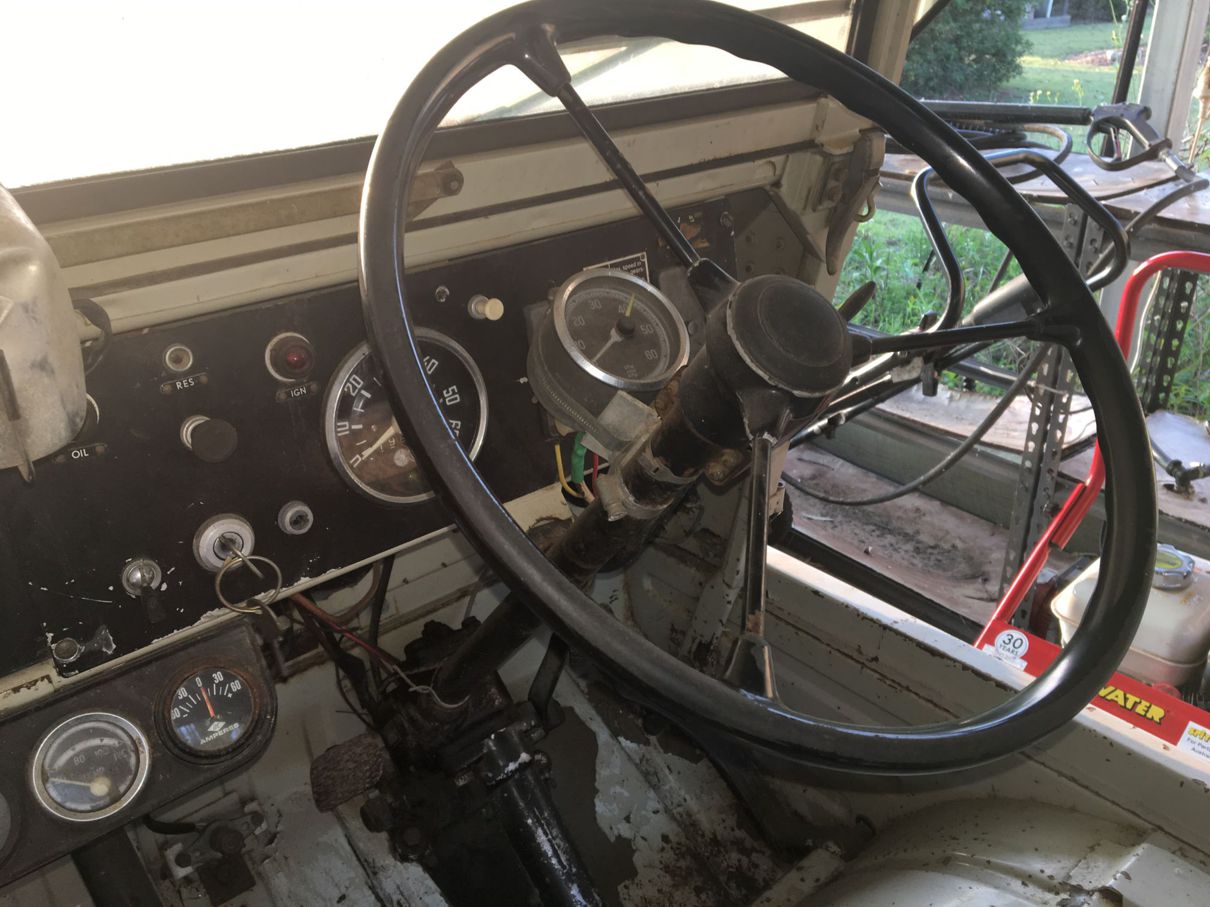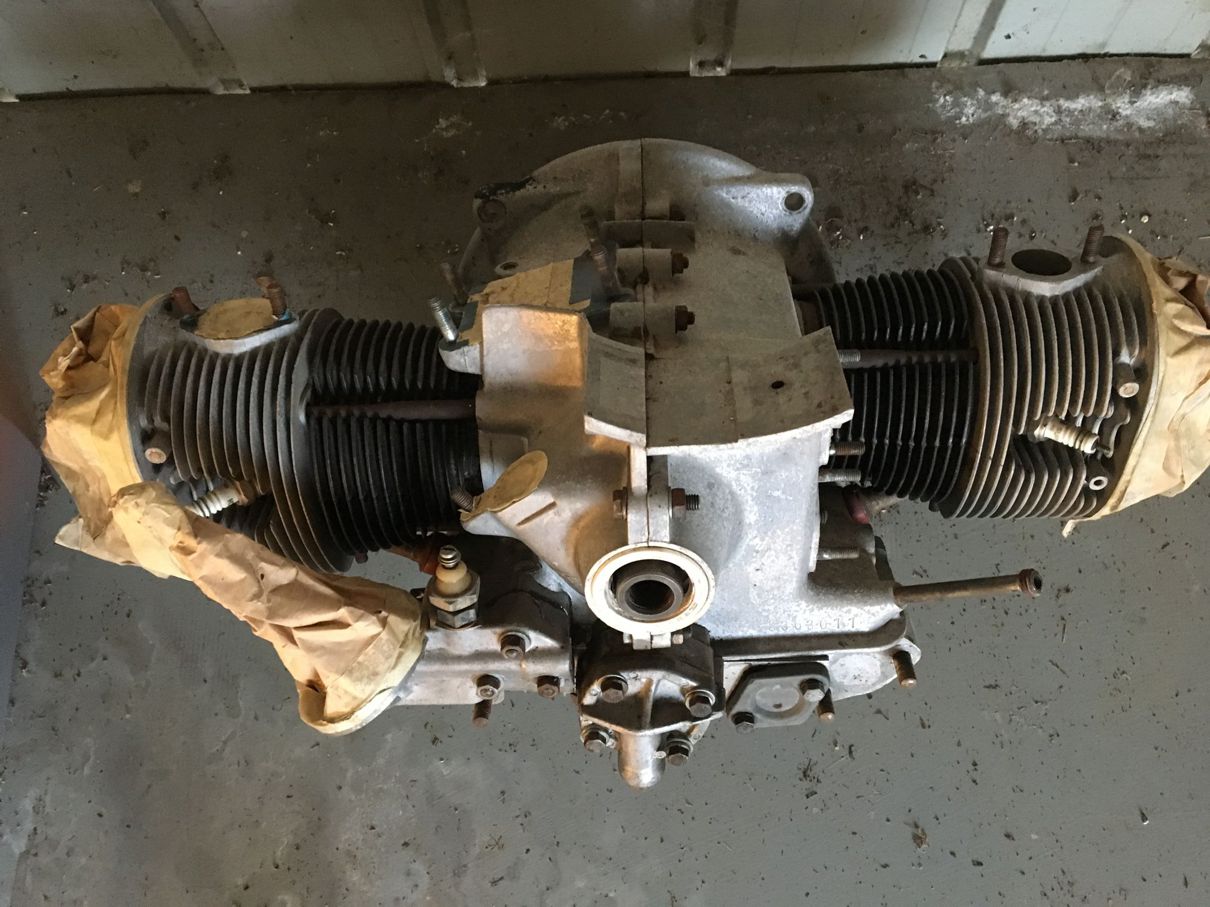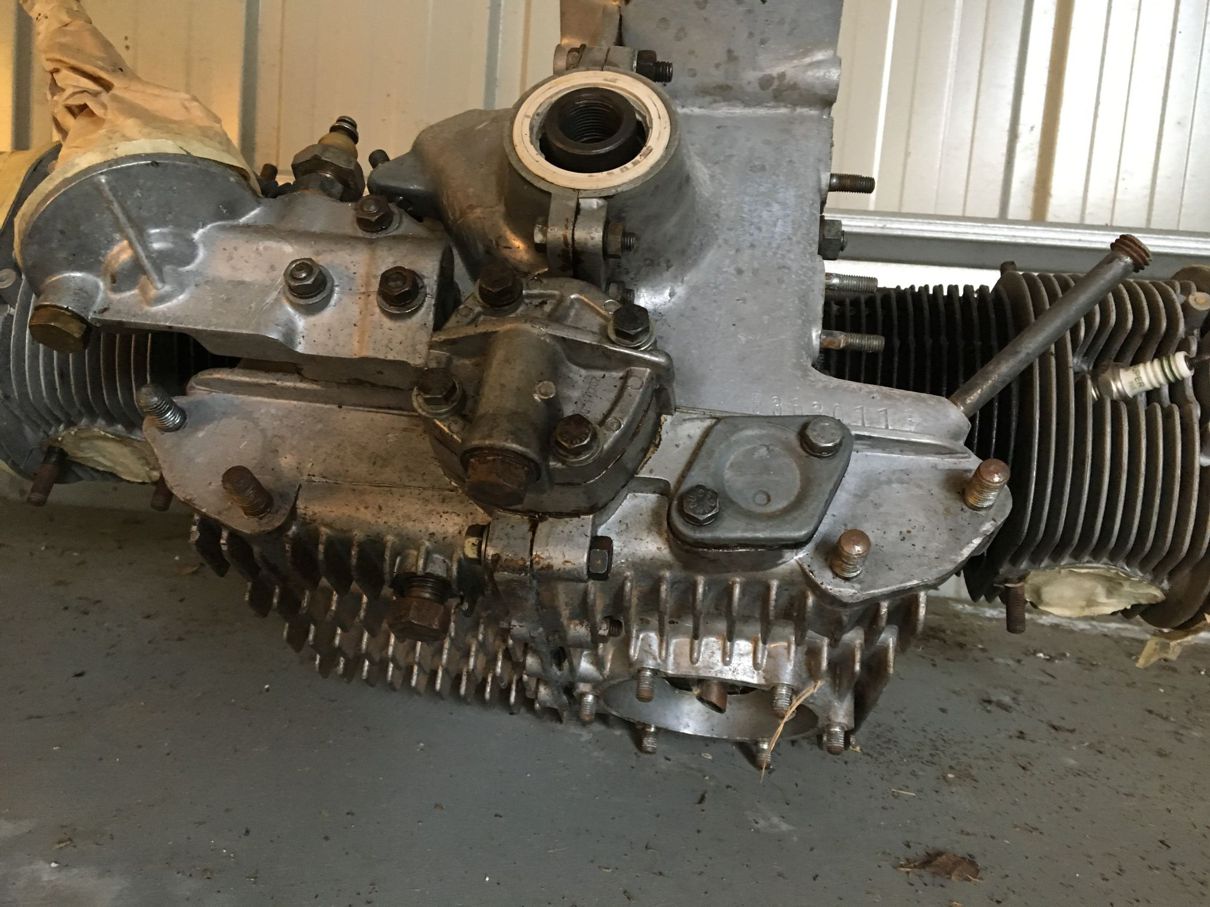 Ok now for Haflinger 2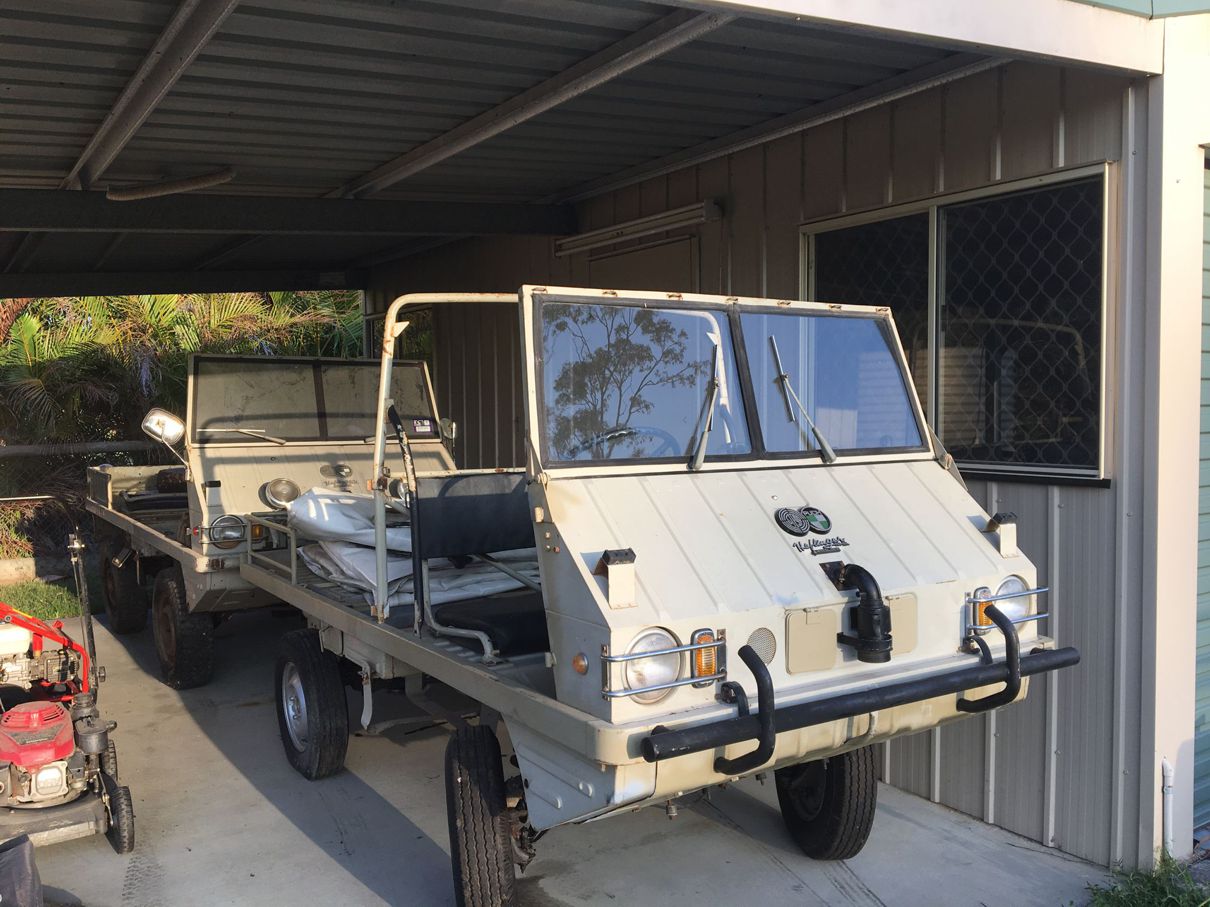 [img]http://u.cubeupload.com/benreich/IMG1003.jpg[img]
[/img]http://u.cubeupload.com/benreich/IMG1029.jpg[/img]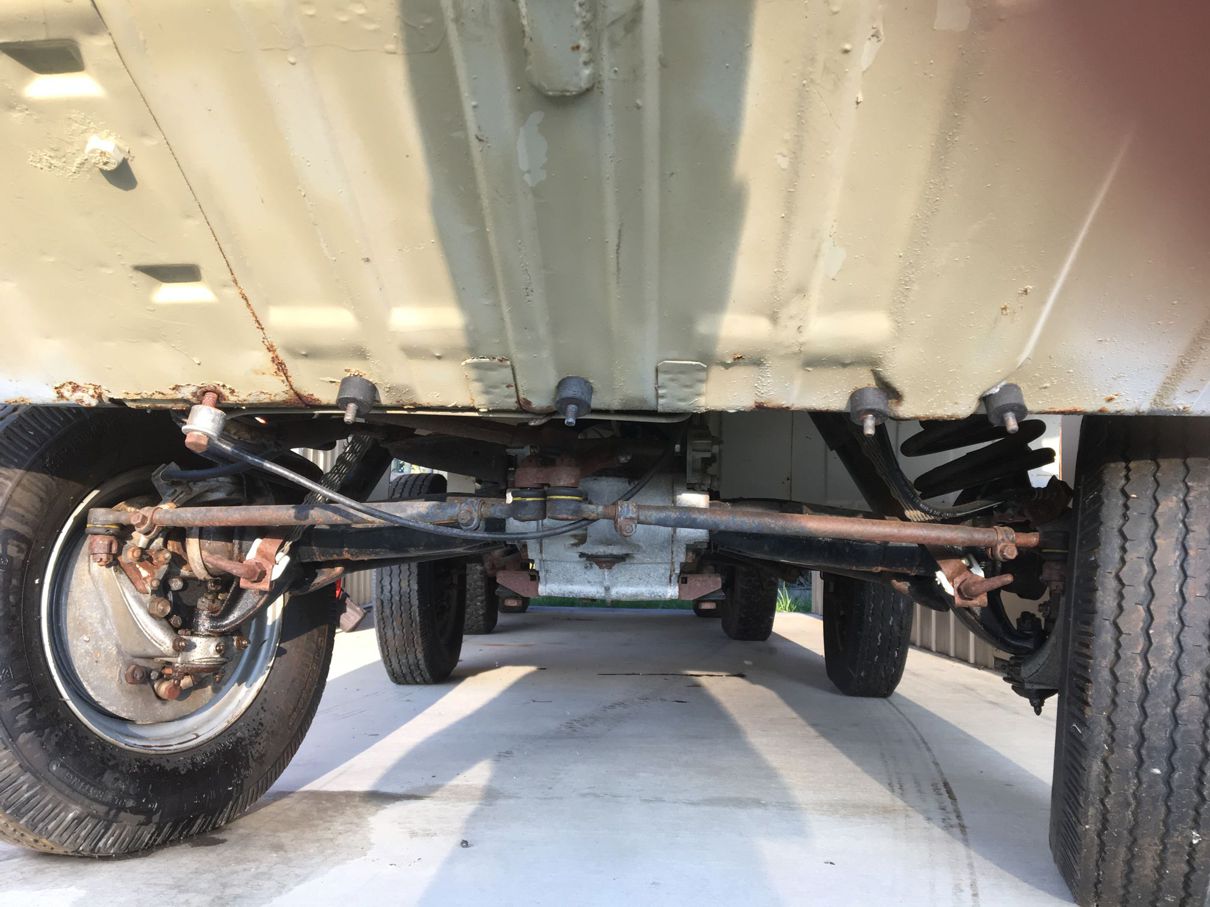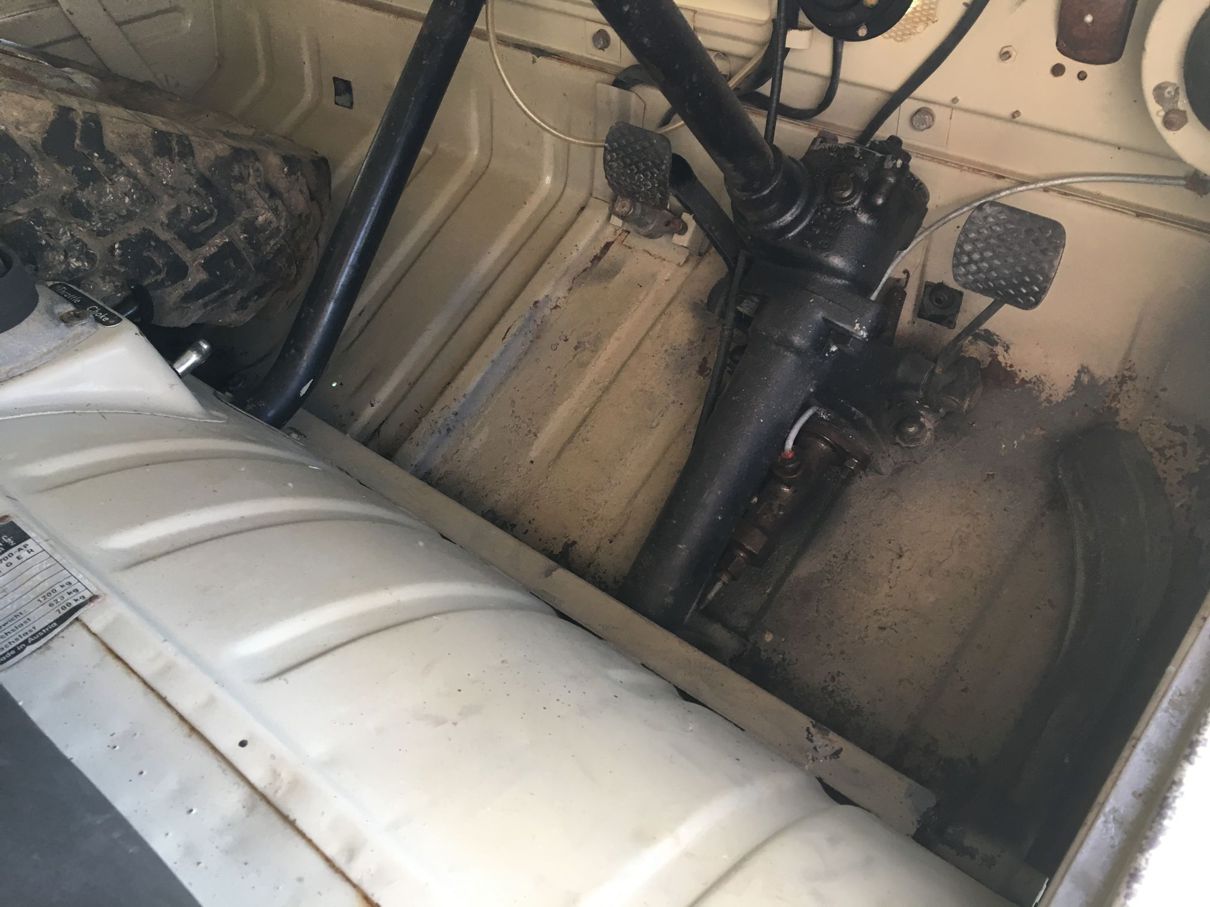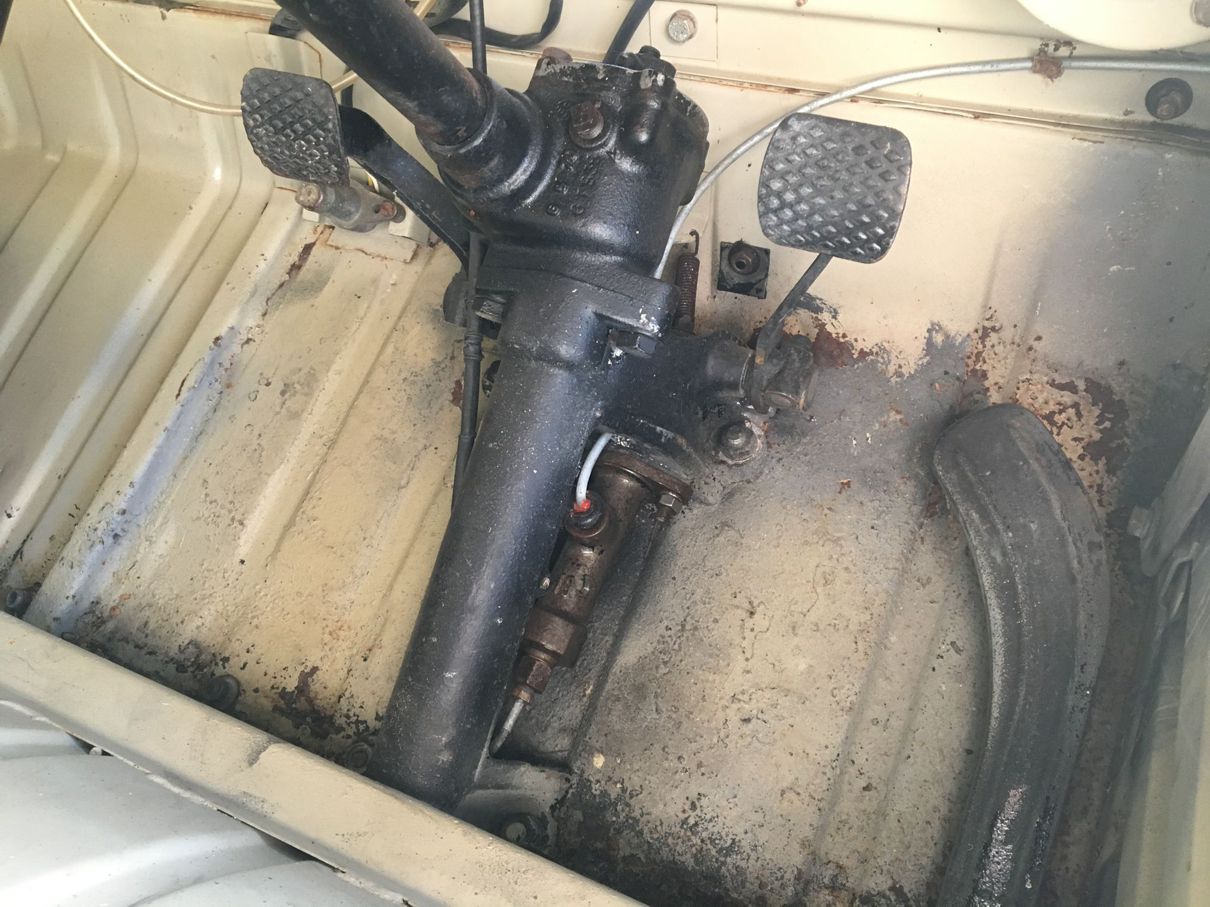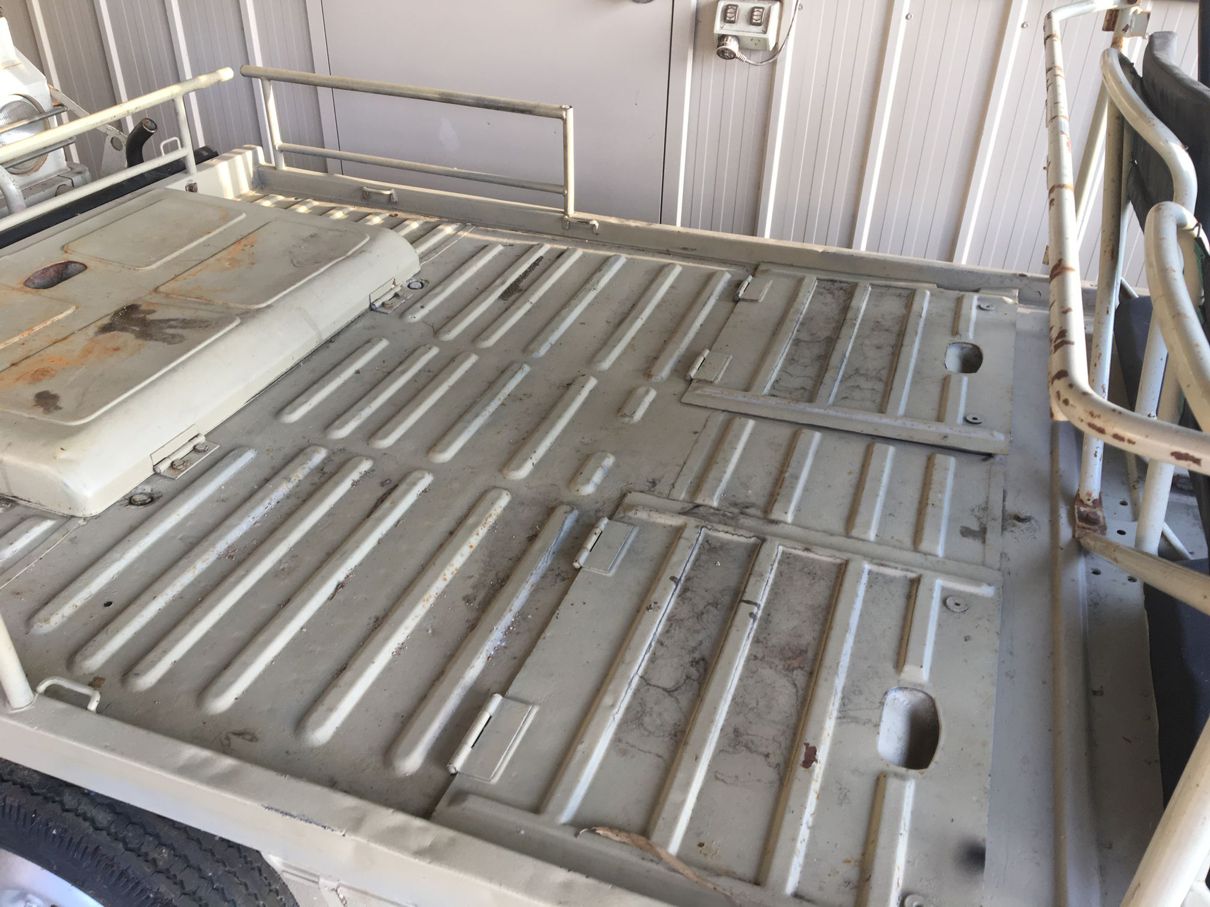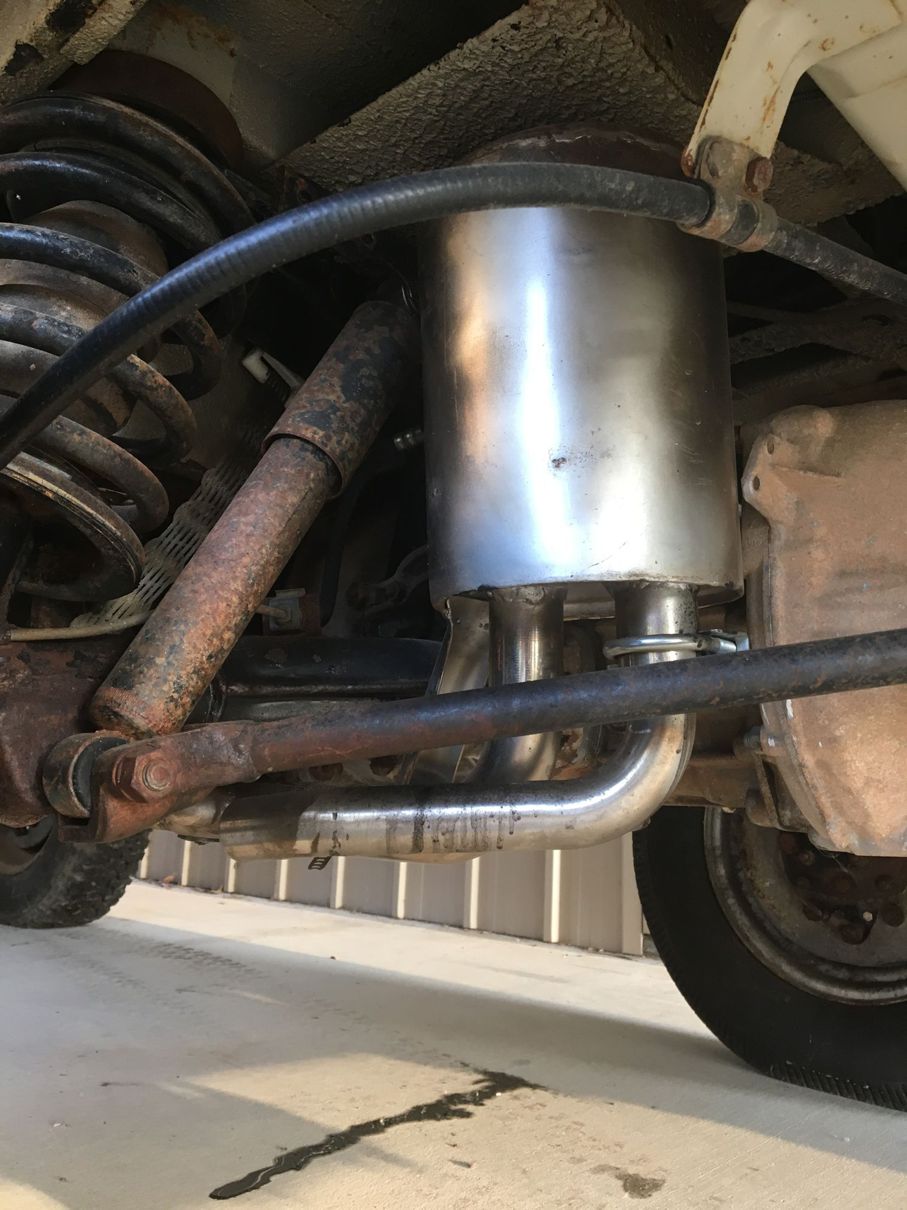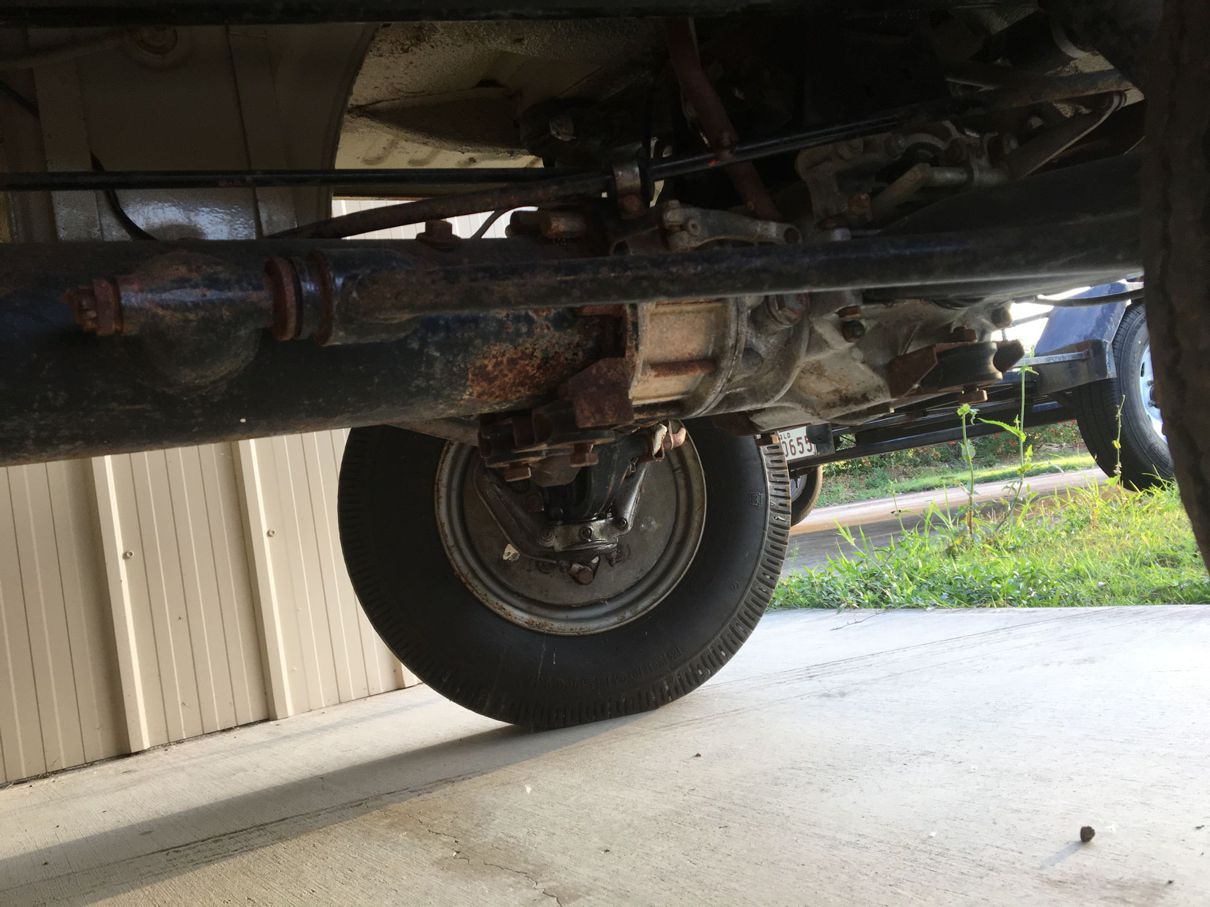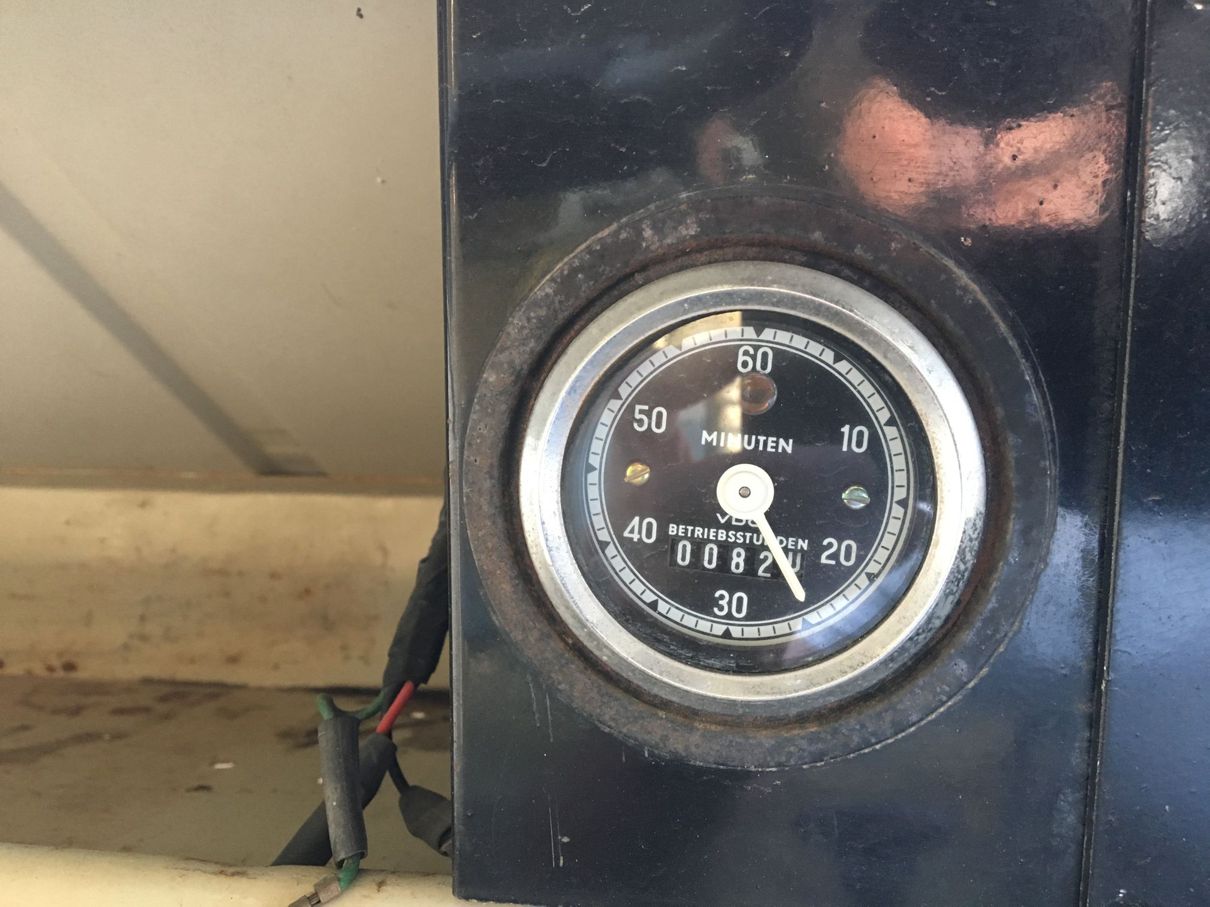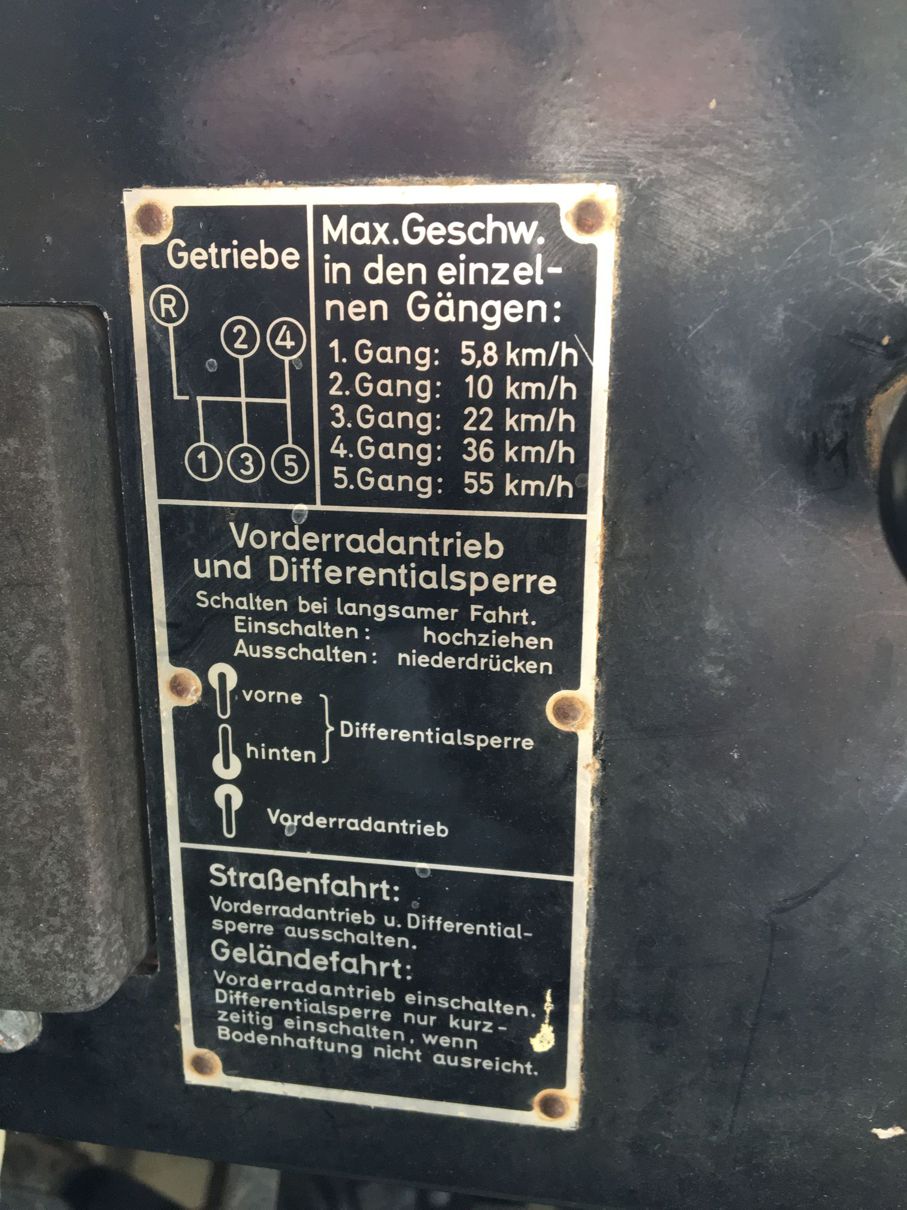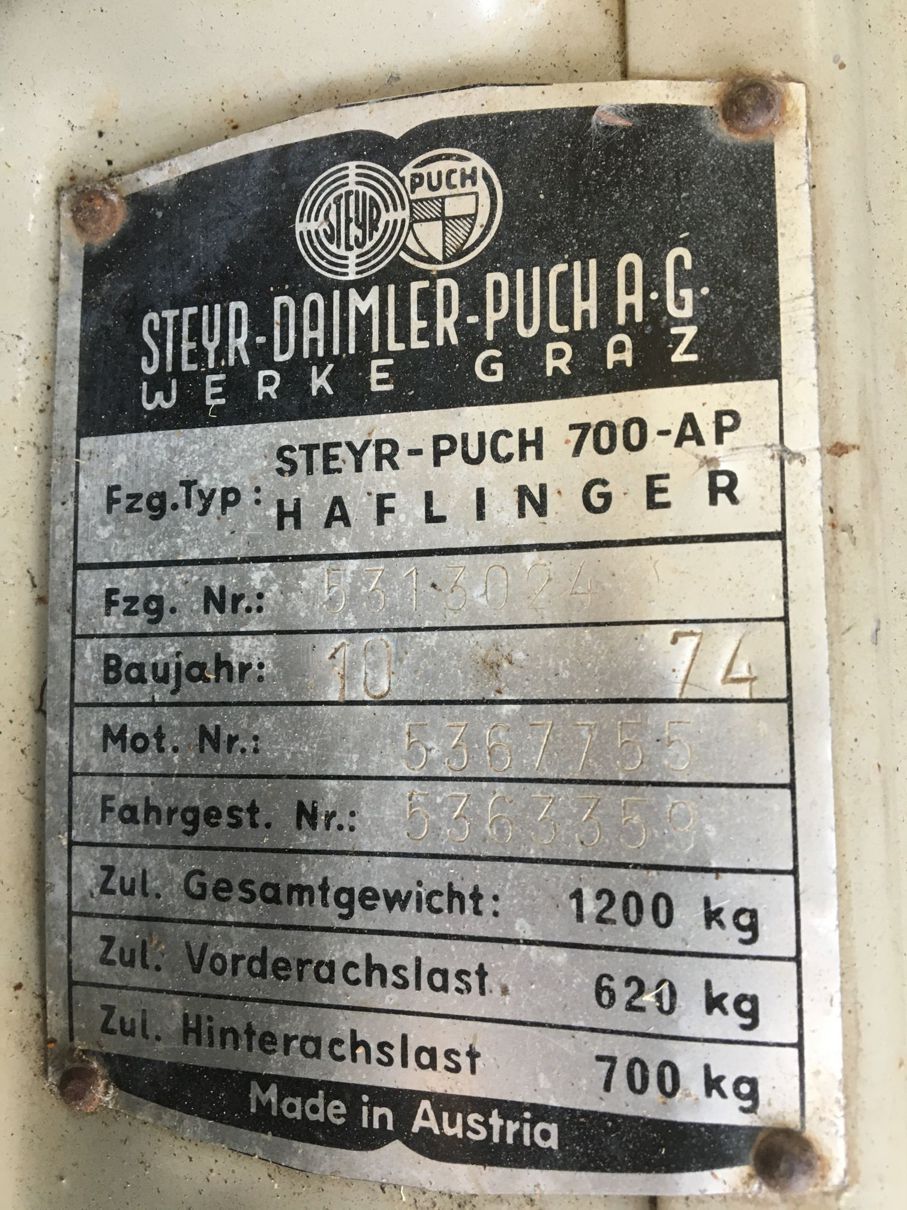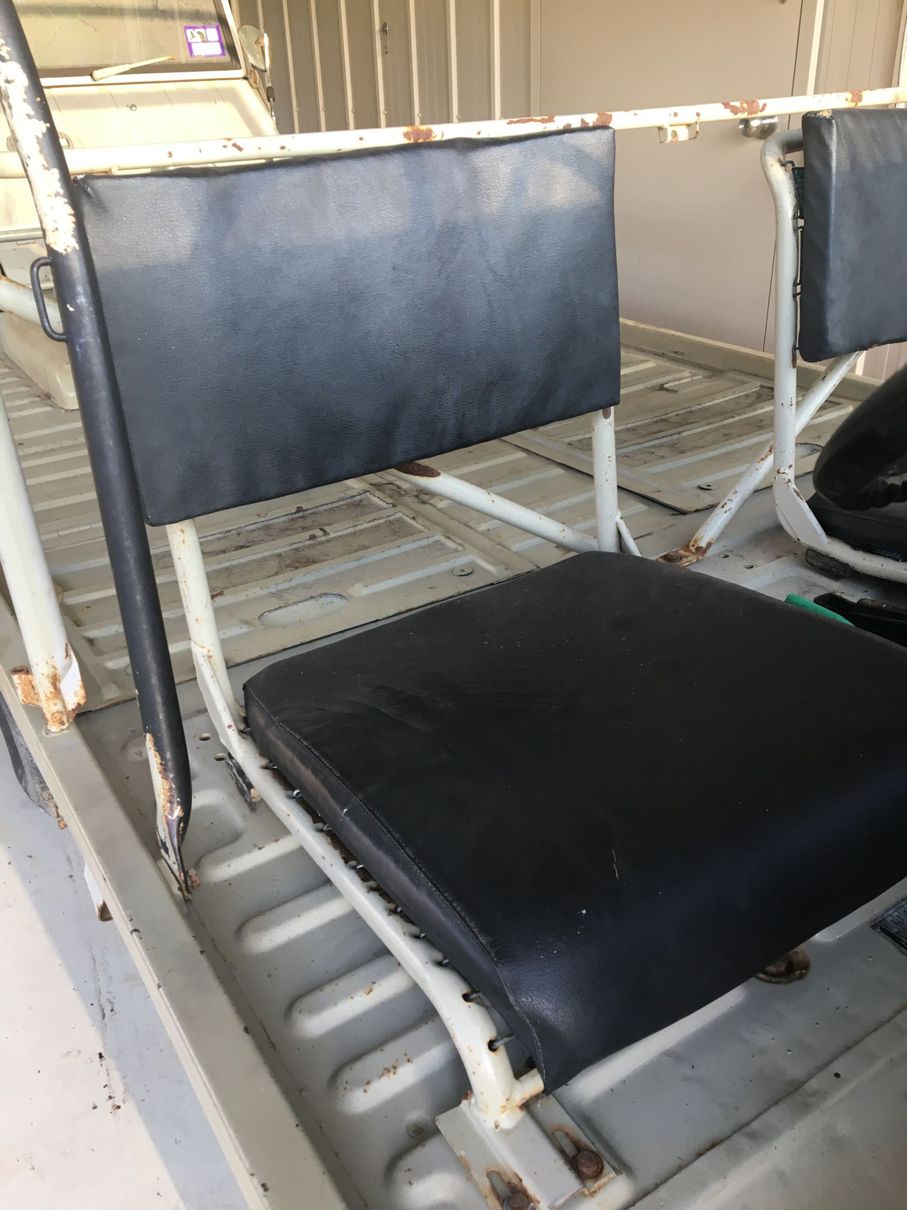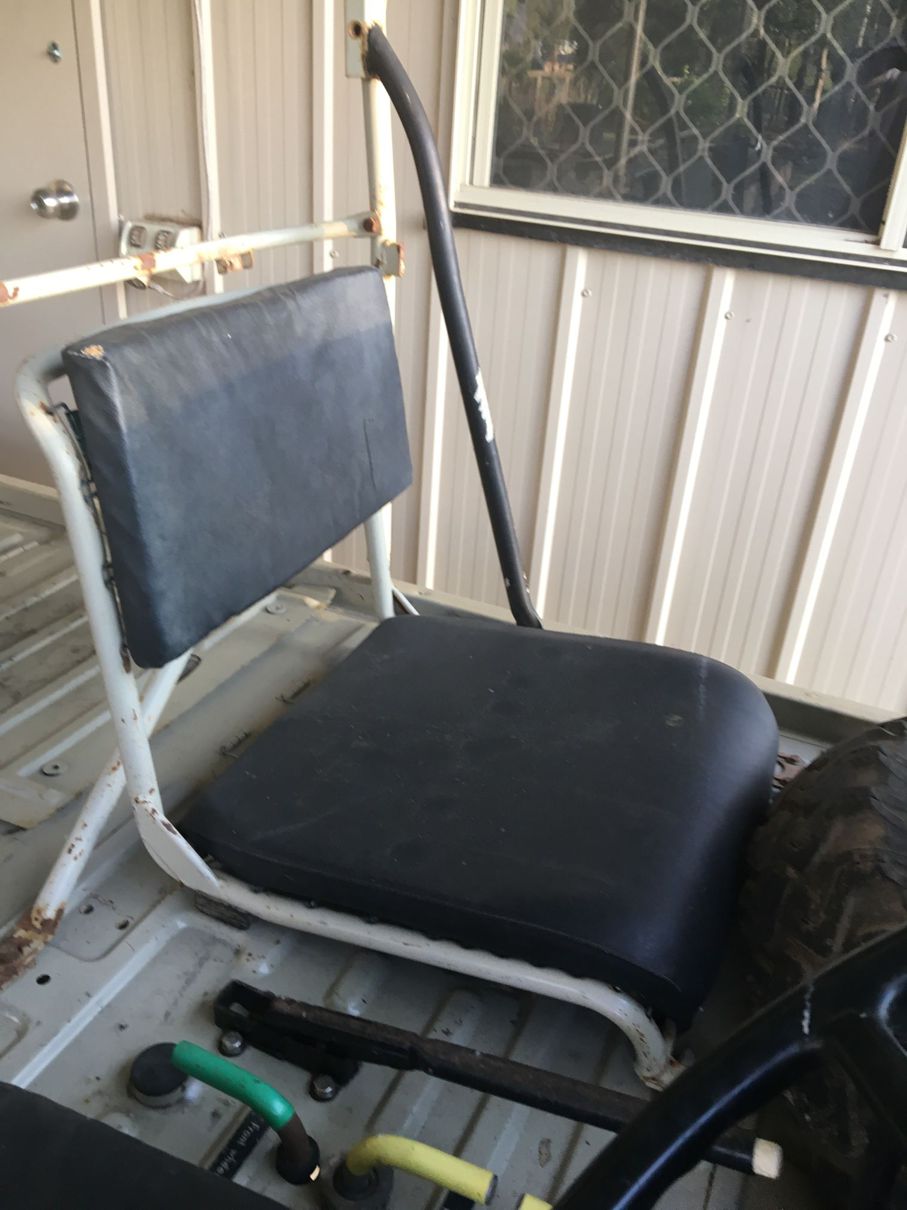 [img]http://u.cubeupload.com/benreich/IMG1026.jpg[img]
[/img]http://u.cubeupload.com/benreich/IMG1028.jpg[/img]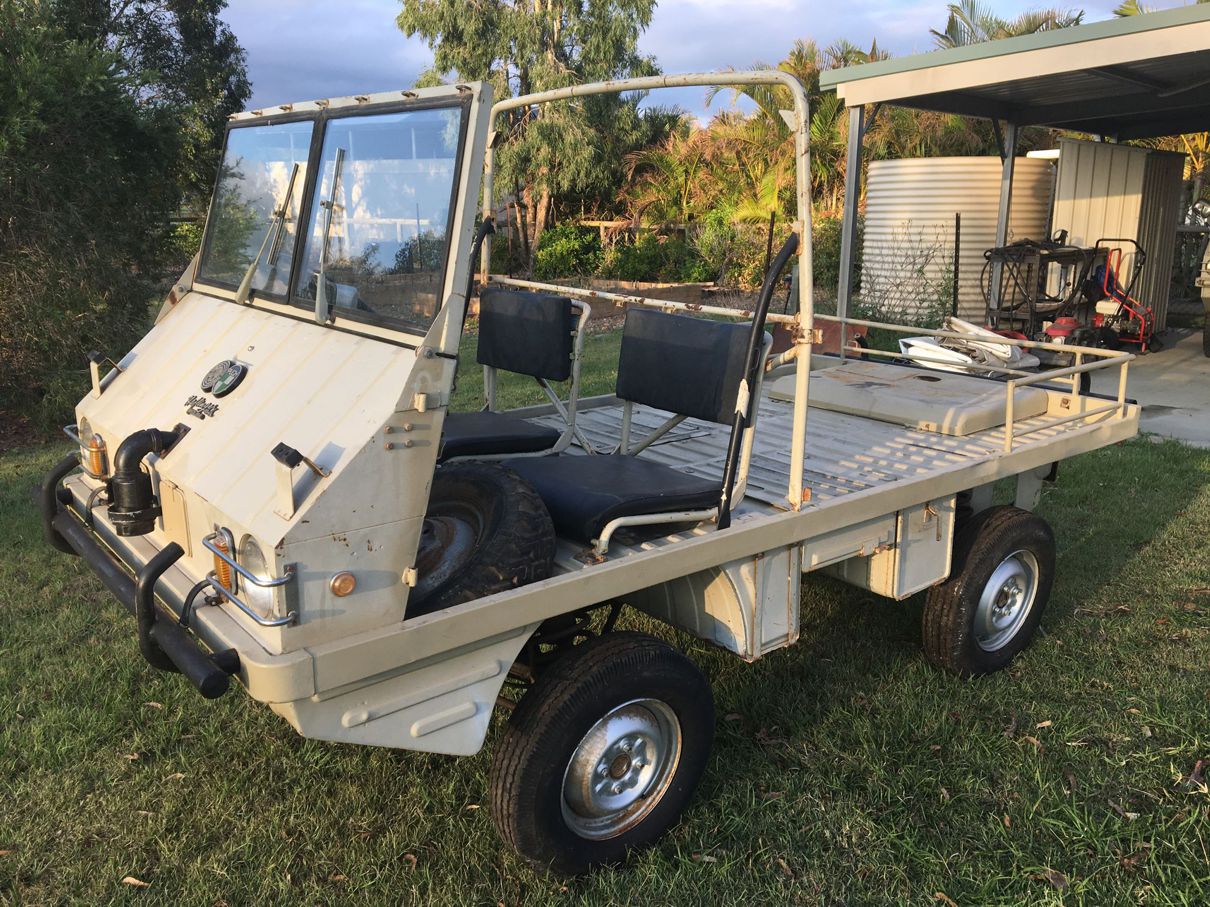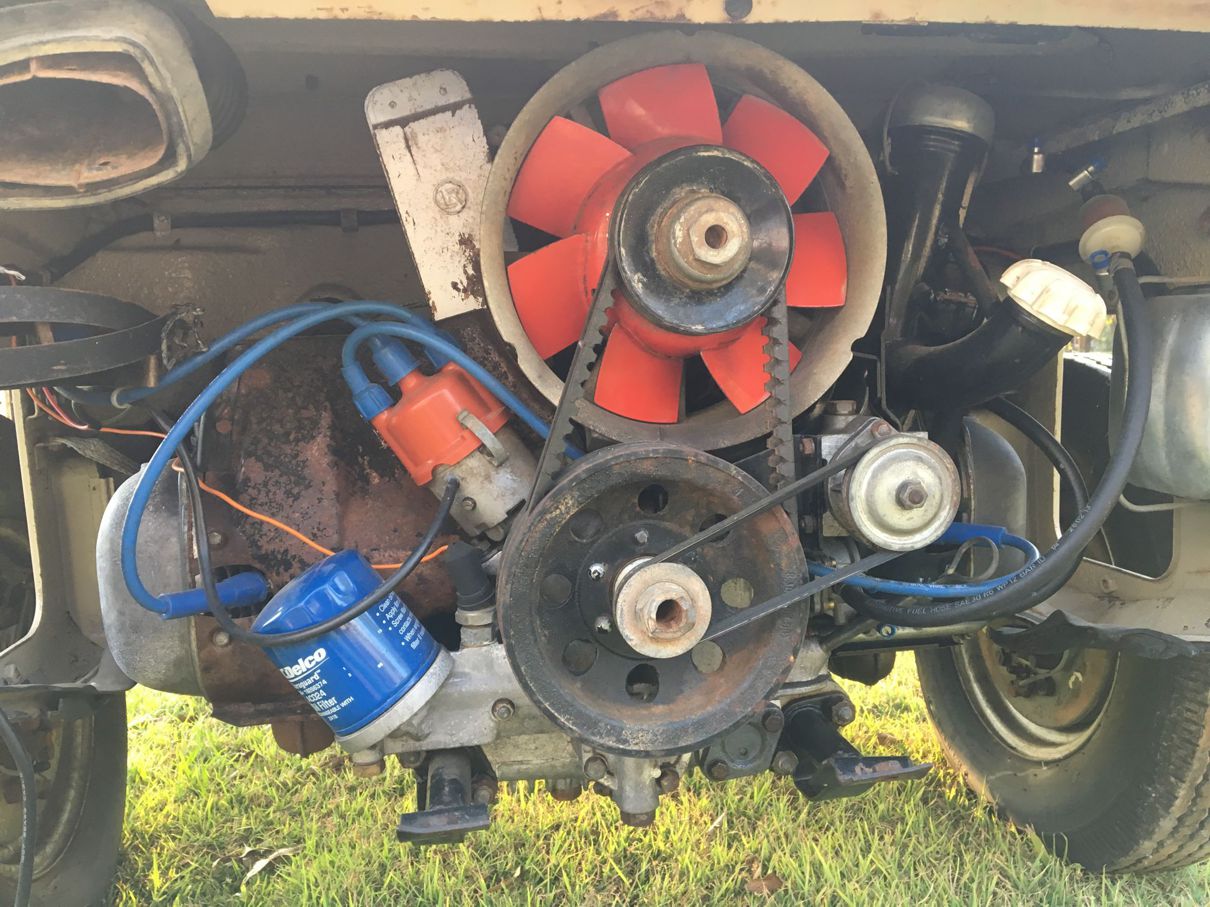 [img]http://u.cubeupload.com/benreich/IMG1032.jpg[img]
[/img]http://u.cubeupload.com/benreich/IMG1033.jpg[/img]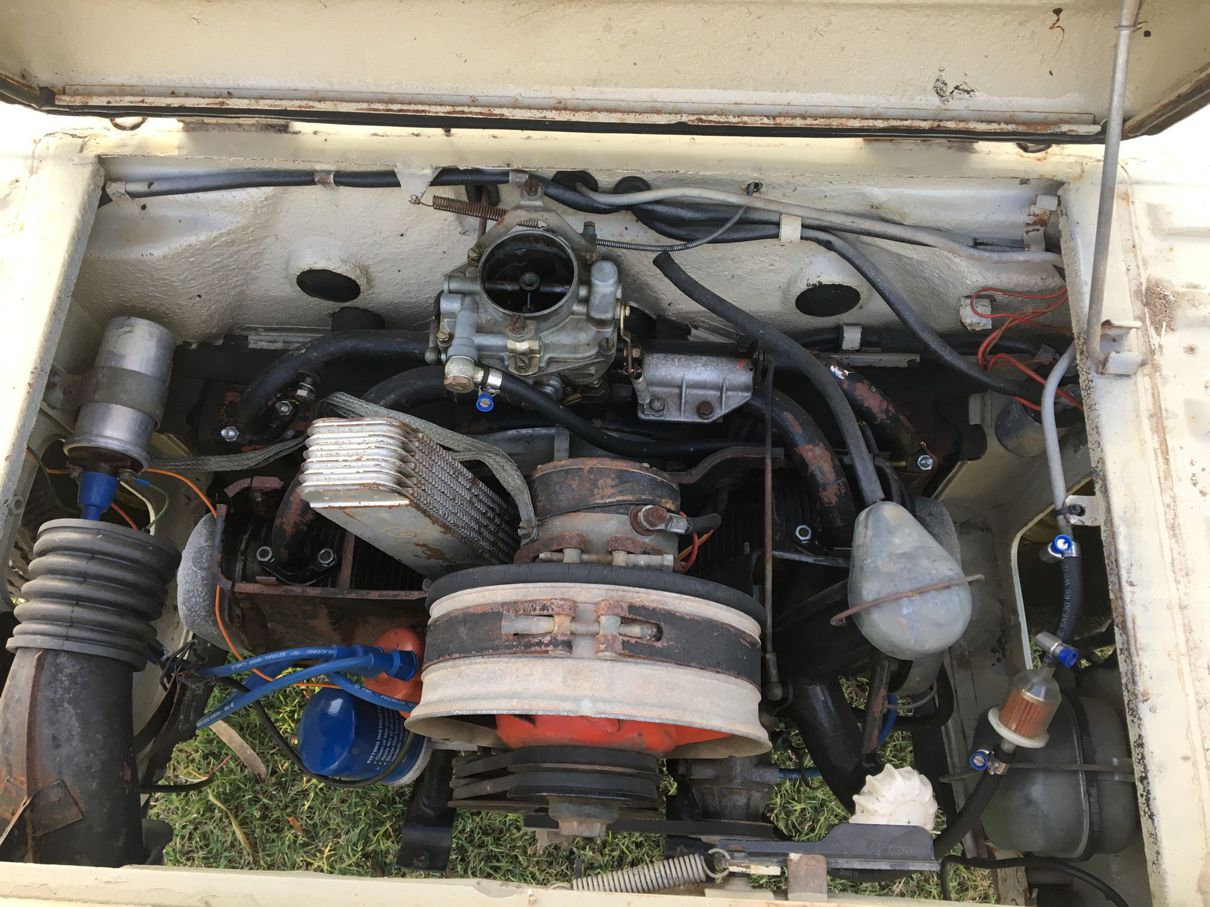 As I mentioned that in addition to these two I have a myriad of spares. I just remembered 4 brand new brake drums I had forgotten about. I wont separate the spares from the vehicles I need to sell it either all together or in two lots.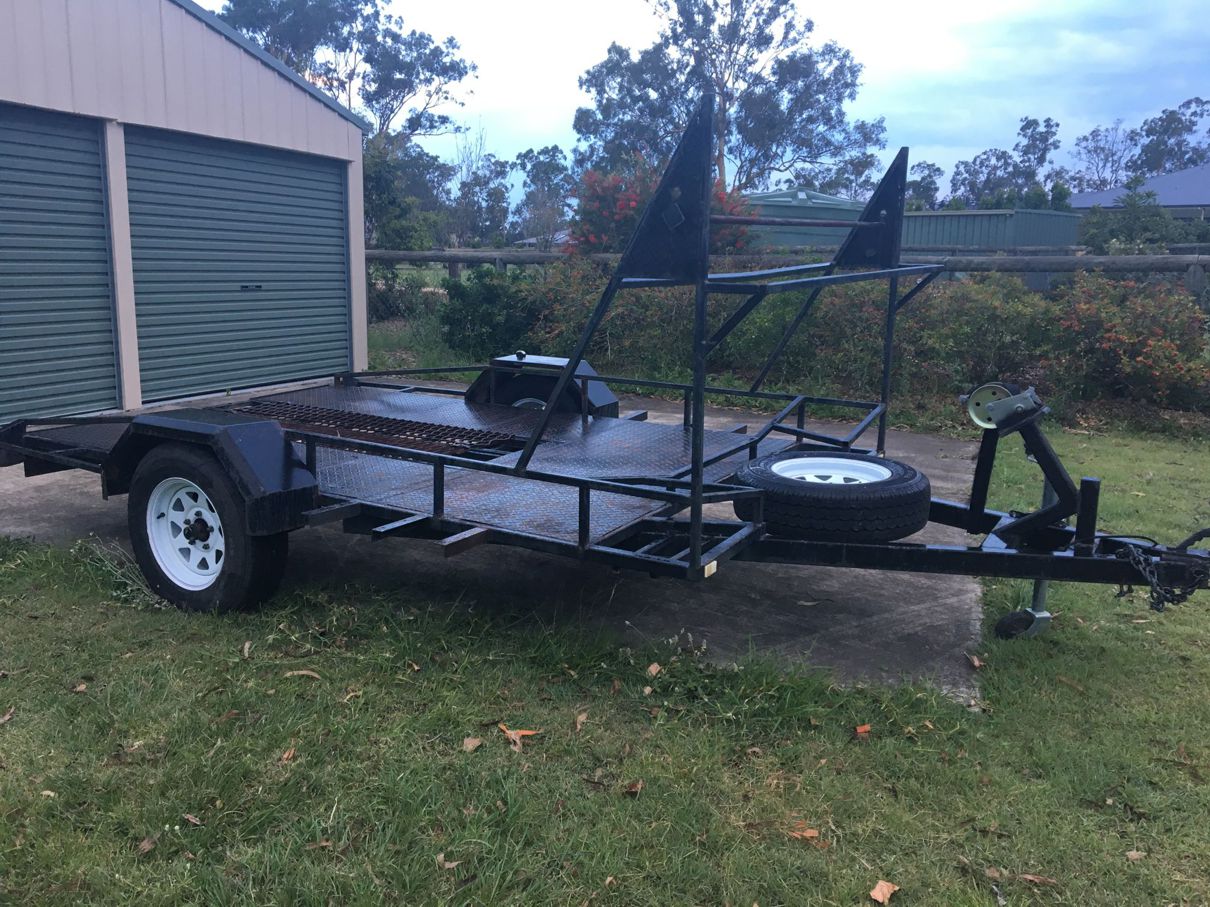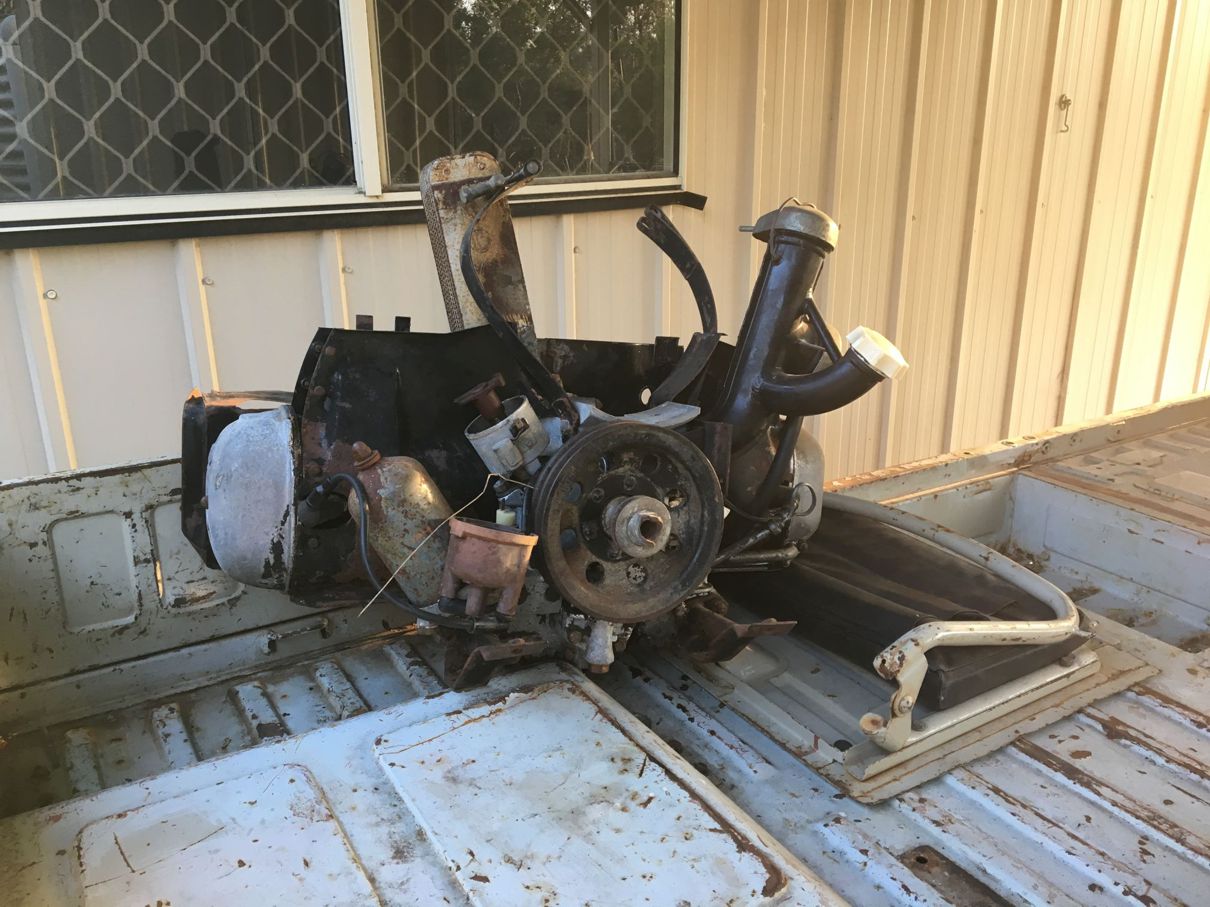 Remember both of these have canopies and doors with canvas! The only thing I am missing is hood sticks for Haflinger 2 but as I mentioned earlier I have a complete Aussie made canopy for that one in addition to the original Steyr/Puch LWB one (immaculate).
Spare engine in the back of Haflinger 1
If you need any more info give me a shout.
PS: I hate photobucket!
Sam