Here are promised pictures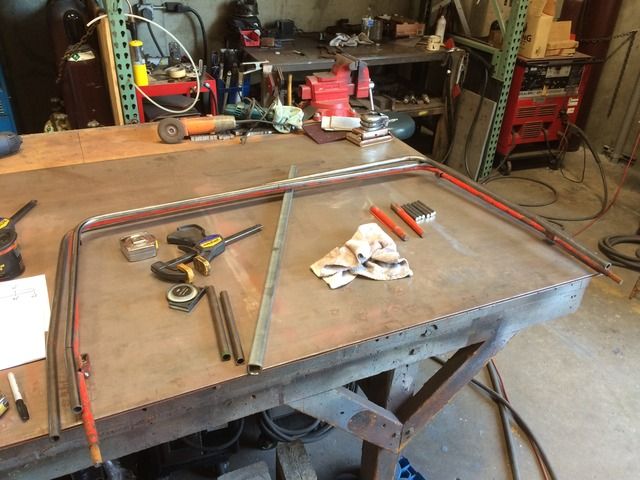 Only four bends needed, bow naturally curves on top when installed.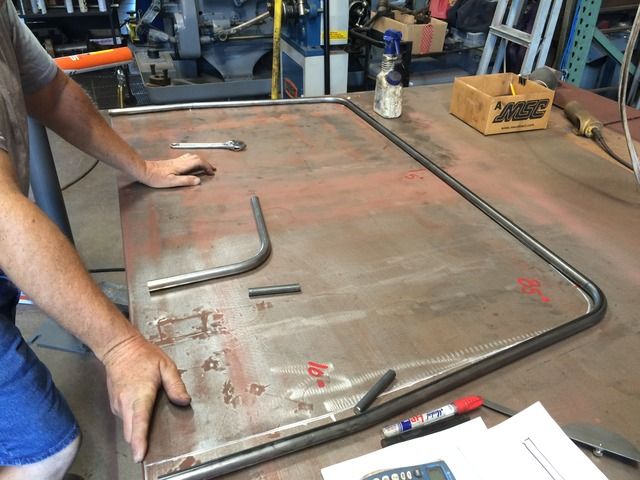 Here is the bender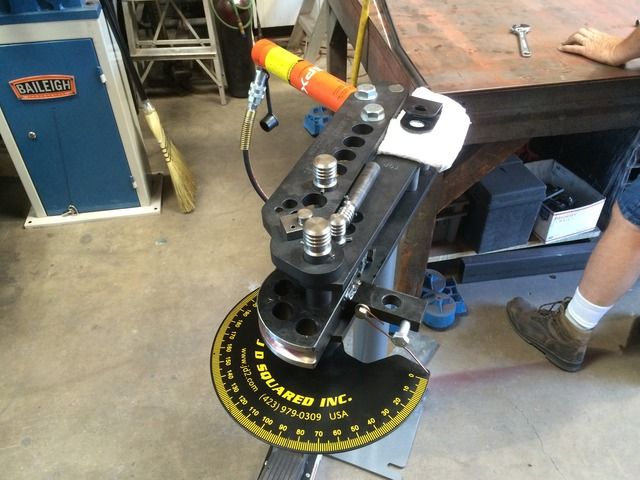 I started with a salvaged center bow for the bow template. Next I drilled and tapped inner roll bar corners to mount horizontal bars.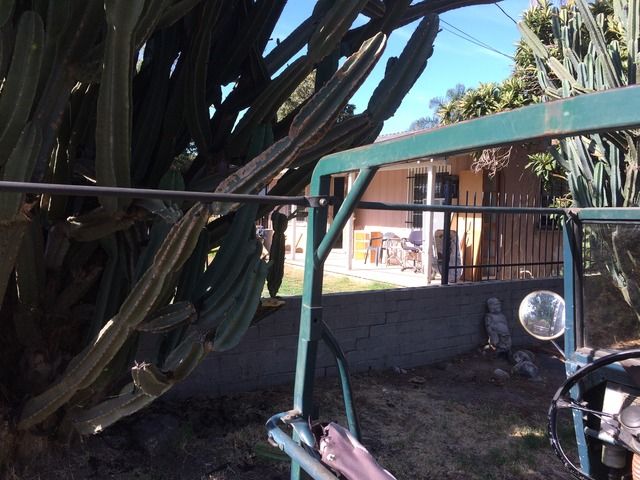 Ended up doing the square back top first after welding one of the mounts back into the tail gate corner.
Only took about 35 min making and assembling all the mountings/pins on the new rear bow.
I will do the slant back bow mounting when I get a chance.
Here it is with the bikini tarp mock up